The third phase of Q Properties' Reem Hills luxury apartments sold out in less than 4 Hours
September 14, 2023

3 minutes read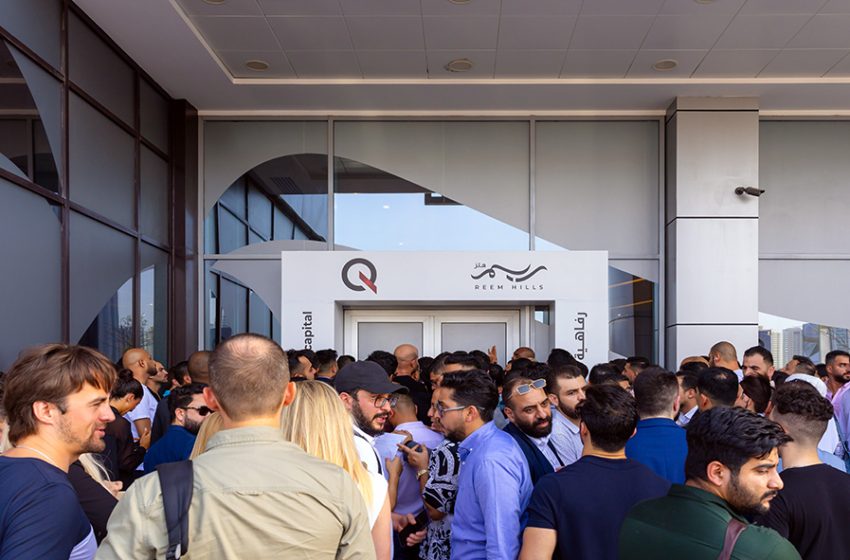 Abu Dhabi, UAE – 13 September 2023
Q Properties – a leading UAE real estate developer and subsidiary of Q Holding – has announced the third phase of its Reem Hills luxury spacious 1-, 2- and 3-bedroom apartments has sold out in less than 4 hours.
The project proved hugely popular with buyers and investors this year for being currently the largest on the Abu Dhabi market in a highly desirable neighbourhood at a competitive price point.

Commenting on the third phase selling out so speedily David Harman, Chief Development Officer of Q Properties, said: "Once again we've seen a fantastic response to our Reem Hills apartments and both myself and the Q Properties team are proud to have delivered such high-quality homes to the market that truly fulfil the needs of the community. The feedback we've had from buyers is that Reem Hills offered the best of all worlds – intelligent design and a sense of peace and privacy, while still allowing residents to enjoy everything that Abu Dhabi has to offer."

He added: "As the UAE enters a period of intense growth, we want to be part of the capital's continuing success story and have other exciting launches in the pipeline – watch this space."
With a number of residential, commercial and retail projects currently underway, Q Properties is transforming vast, uninhabited stretches of land into thriving urban communities in order to meet the UAE market's growing demand for real estate projects.