The Renault Koleos: Where Families Bond
September 14, 2023

3 minutes read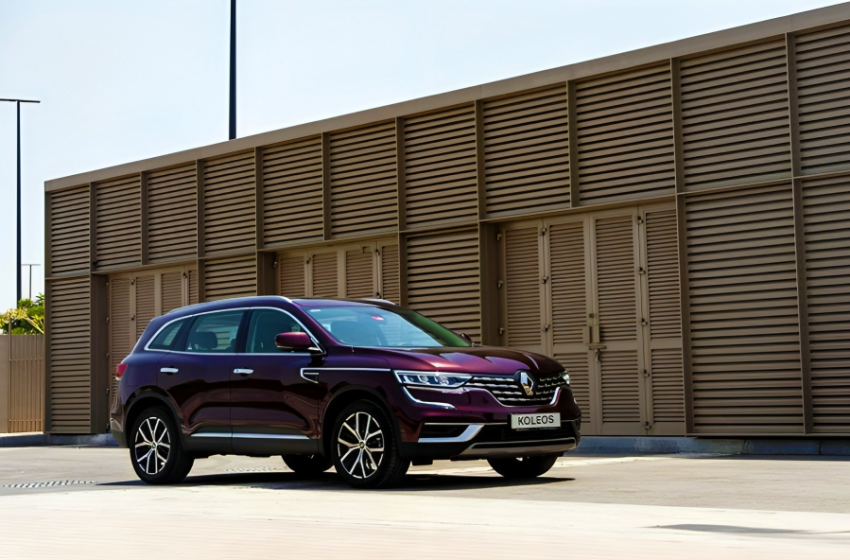 In the Northern Emirati streets, the Renault Koleos has ingrained itself into the daily routine of one family in particular. What was once a mundane school run has now evolved into cherished moments of togetherness, all thanks to this remarkable luxury SUV that weaves conversations, safety, comfort, and cutting-edge technology into one cohesive journey.
In the busy city, the Koleos goes beyond being a mere transportation mode for the kin group; it's a dependable companion that captures the sense of togetherness. This outstanding vehicle isn't solely focused on traveling between points A and B; it's about making the journey an enjoyable experience the family anticipates daily.
Excitement always awaits. Songs are sung along to, amplified by Bose® audio excellence, charging tablets can both connect to the intuitive onboard R-LINK 2 multimedia system and entertain in all the ways they do. The provided space gives youngsters the opportunity to unwind and exchange playful jokes before the academic day begins.
However, it's the panoramic sunroof that truly captivates the littlest daughter. As the sun filters through the expansive glass, she's transfixed by the moving sky. In ways like this, the Koleos doesn't just transport them; it carries them into a realm of magic and possibility.
But beyond school runs, the Koleos continues to shine as the ideal shared car. With its driver assistance technologies and easy park assist; it's a trusted ally that lets families drive in total confidence. The voluminous cabin and 4×4 aspects ensure that every journey is a comfortable and secure one.
Mum and Dad may watch them head to their classes each day, but they find a moment to savor their beloved car during their individual journeys to separate destinations. The city is theirs for a short spell in a vehicle whose dynamism and ingenuity reflect it well.
With its unwavering commitment to safety, unrivaled comfort, and state-of-the-art technology, the Renault Koleos is the typical, stylish family car, setting the standard for these group journeys in the modern age.
Explore the Koleos, a luxury SUV that elevates collective journeys, and visit your nearest Renault from Arabian Automobiles centre in Dubai, Sharjah, or the Northern Emirates for a test drive.