Optical and Geometric Illusion Redefining Elegance and Functionality in Dining Table Furnishings Unveiled by Western Furniture
November 17, 2023

7 minutes read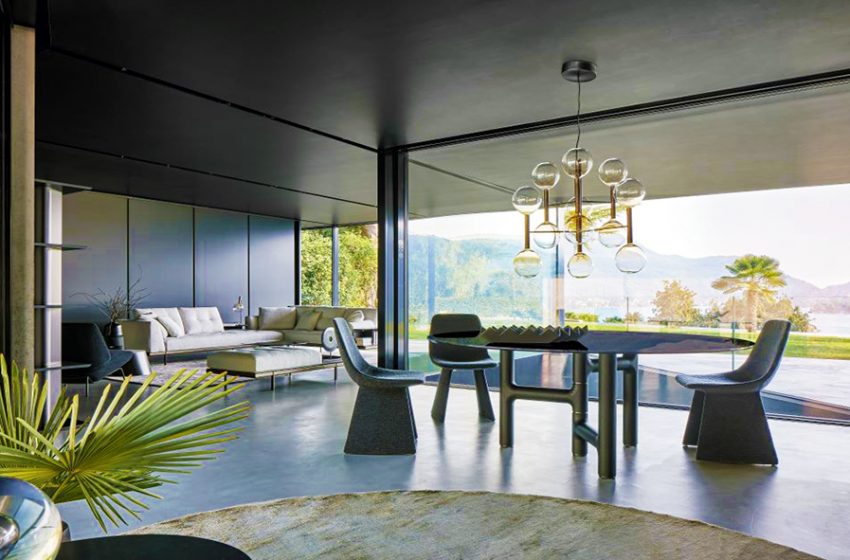 Dubai, UAE – 17 November 2023
The renowned brand Western Furniture, a leader in crafting exquisite furniture pieces that seamlessly blend artistry and functionality, proudly announces the launch of its latest masterpieces dining tables: Breeze by Calligaris, The Pivot Table by Bonaldo , Tadao by Draenert and Dine 72 by Reflex.
Breeze dining table Calligaris
Inspired by the captivating "ellipses" crafted by the esteemed artist Turi Simeti, the Breeze Table is a testament to architectural brilliance. The design marvels at the interplay of two-dimensional elements that intricately grow in and out of each other.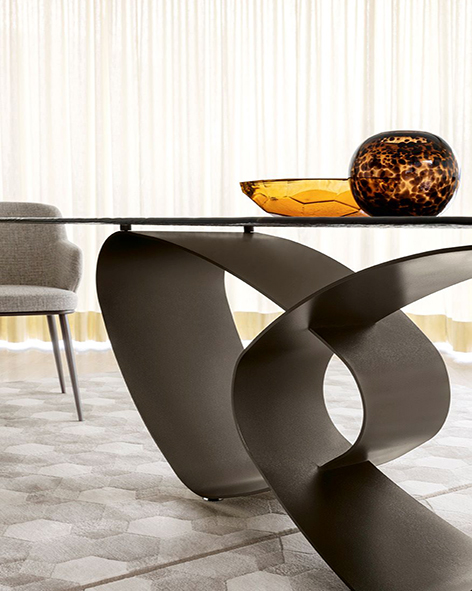 This exceptional piece of furniture showcases a groundbreaking fusion of artistry and functionality, embodying the essence of optical illusion and geometric finesse. The Breeze Table is a celebration of geometry, optical illusions, and artistry. "We drew inspiration from Turi Simeti's 'ellipses' to create a piece that transcends conventional design boundaries," stated the designers at Archirivolto.
The Pivot Table by Bonaldo
Inspired by its unique base shape, The Pivot Table derives its name from the central leg that ingeniously serves as a pivot for the three extending legs, creating an asymmetrical yet captivating silhouette. This distinctive design element not only captures attention but also establishes a striking statement piece in any room.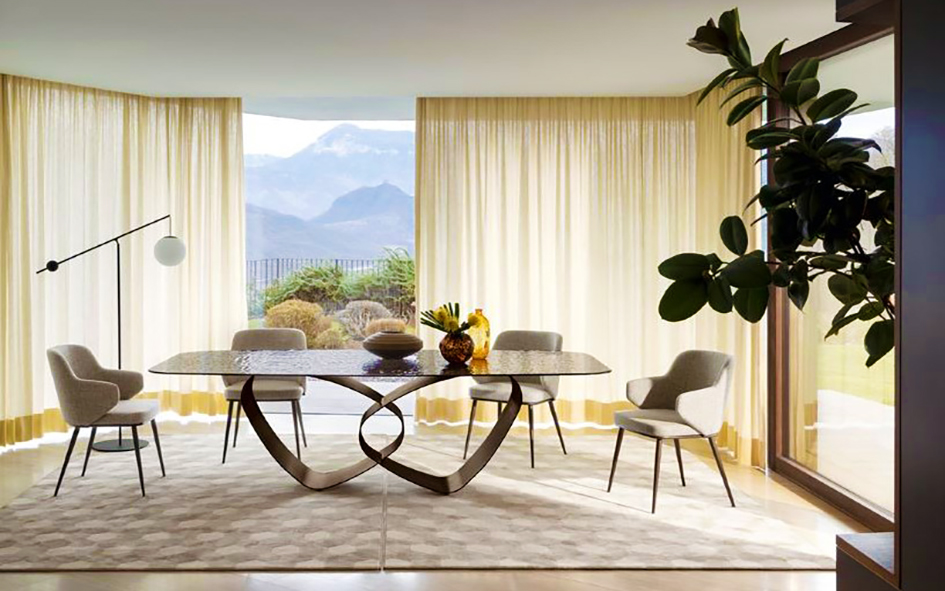 The table's legs are meticulously constructed from premium coal oak or solid walnut wood, featuring meticulously integrated metal inserts for added durability and aesthetic appeal. The tabletop is offered in an array of luxurious materials, including marble, solid wood, glass, and ceramic, available in both round and round-edged versions, allowing customers to tailor their selection to suit their individual tastes and interior decor preferences.
Tadao dining table by Draenert
Crafted with meticulous attention to detail, the table boasts a unique rotatable inner plate, setting it apart from conventional designs. The inner plate enables effortless access to various sections of the dining table, making serving and sharing meals a convenient and enjoyable experience for users.
Atop this marvel sits a luxurious natural stone tabletop, exuding sophistication and charm. The carefully selected natural stone adds an element of timeless beauty and durability, promising an enduring centerpiece for any dining space.
The table's base is a testament to both strength and style. Constructed with a steel tube affixed to a round metal base plate, it ensures stability and durability while exuding a contemporary aesthetic. Customers can choose between the polished chrome or mat-chromed finish, catering to diverse preferences in home decor.
Dine 72 Dining table by Reflex:
Crafted with precision and sophistication, the centrepiece of this collection is a dining table boasting a base made entirely of 19mm thick extra-clear glass layers. The fusion of artistry and functionality is evident in the meticulous construction of this masterpiece, which showcases a harmonious blend of contemporary aesthetics and structural integrity.
The table's rectangular and square-round top, also fashioned from extra clear glass, further accentuates its modern allure. Lucatello's distinct design ethos is exemplified in every detail, from the sleek lines to the transparent elements, providing an exquisite focal point for any interior space.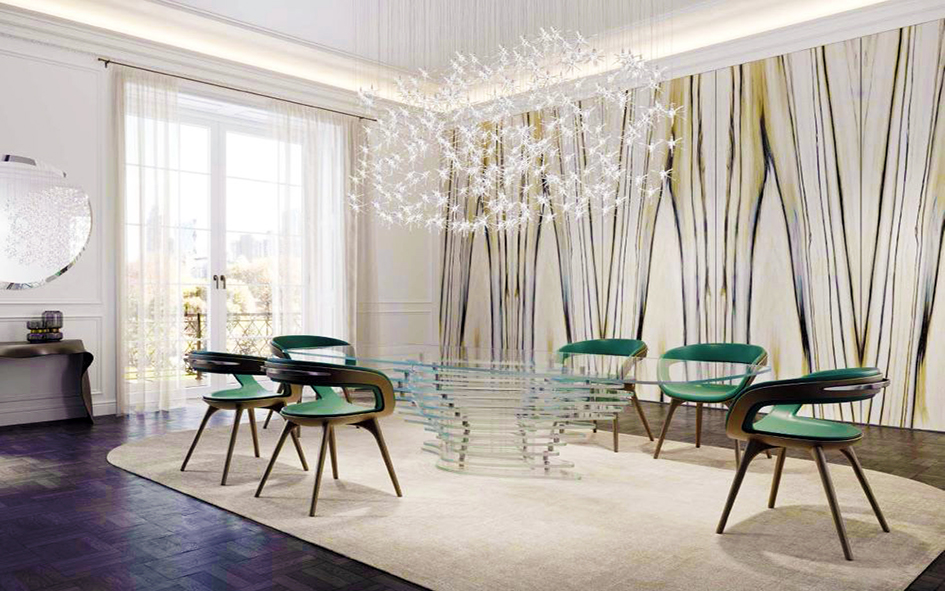 For more information and details, Email: sales@westernfurniture-uae.com | www.westernfurniture.ae or call: Umm Hurair Road: T. 04 337 7152.