Light up your Outdoors Sustainably with Suncoast
November 17, 2023

6 minutes read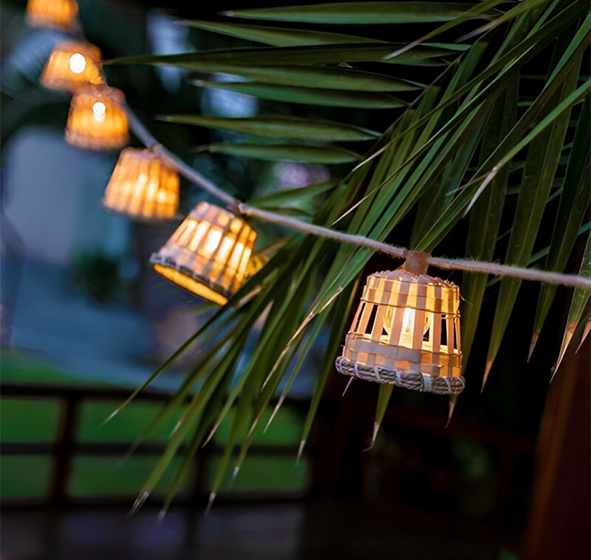 Find the right products that make your outdoors shine.
Dubai, UAE, November 2023
When it comes to designing a space, picking sustainable products is the ideal choice as they are beneficial for the environment and your electricity bill too. Suncoast has a range of solar-powered lighting options that not only contribute to a greener, more responsible lifestyle but also harness the endless, renewable power source of the sun.
With a stunning collection of sustainable outdoor lights, all harnessed by solar power, all of their products are covered by a 2-year option. Here are some lighting options that are both environment-friendly and gram-worthy.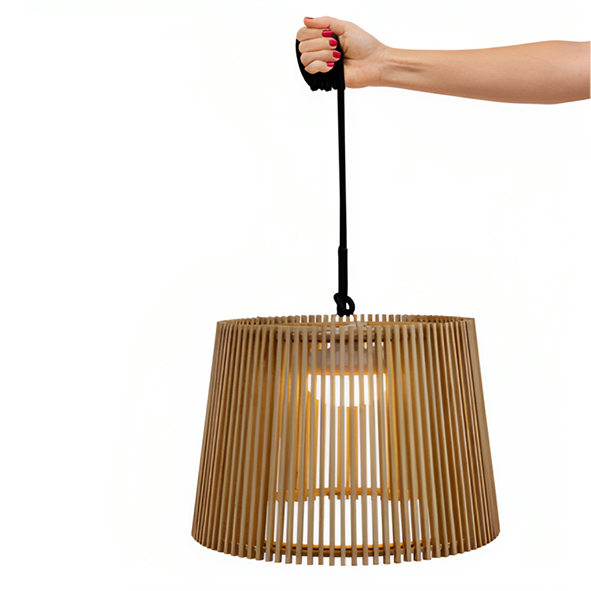 Elevate the allure of your outdoor sanctuary with the all-new Aurora Solar Light, a striking addition that seamlessly combines elegance with eco-friendliness.
Harnessing the boundless power of the sun, the Aurora Solar Light reduces your carbon footprint and your electricity bill. With various color options at your disposal, you have the flexibility to harmonize your outdoor decor with the perfect lighting tone.
Designed for both indoor and outdoor use, this versatile and cable-free floor lamp is crafted from robust natural lacquered bamboo. The Okinawa comes equipped with an auxiliary tray for added convenience, and its design seamlessly blends aesthetics with functionality. The centrepiece of this lamp is its 900-lumen portable rechargeable bulb that securely attaches thanks to its magnetic base. To ensure quick and efficient charging, Okinawa features a built-in solar panel at the top, making it an eco-friendly and practical lighting solution.
The Okinawa 40 Hang outdoor pendant lamp is meticulously handcrafted from bamboo. Its organic design boasts a flared shape with clean, straight lines, making it an essential addition to any terrace or garden.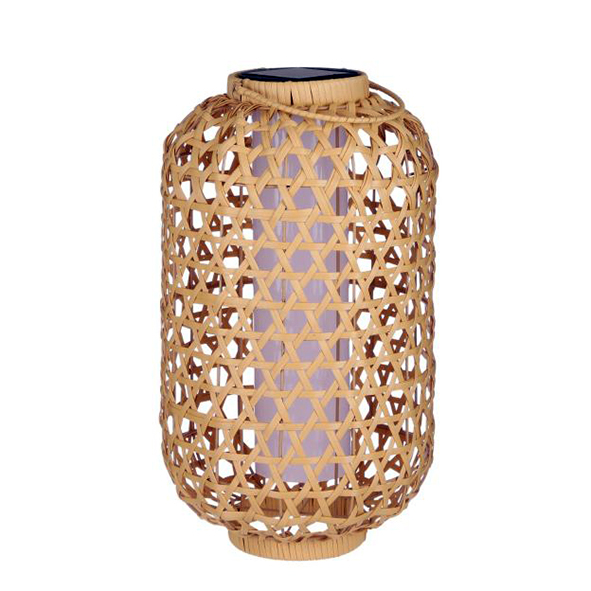 The Okinawa 40 Hang pendant lamp includes a 3-meter cord, lampshade, and a portable rechargeable Cherry bulb which effortlessly attaches thanks to its magnetic base. The bulb comes with a remote control for easy on/off and intensity adjustment, boasting 900 lumens and an autonomy of 6 to 20 hours, depending on your preferred brightness level.
The Suncoast Rattan Suspension Lamp contains a rechargeable light fixture. It creates an alluring ambience, casting patterned shadows on your wall. Crafted from natural rattan and inspired by Arabian art, the lamp is solar powered which charges during the day and automatically lights up in the dark.
The Suncoast AURORA decorative garland is a versatile decorating solution. Whether you're hosting events, and parties, or adding charm to your home or outdoor spaces like gardens and terraces, it's the perfect choice. Handcrafted with natural fibres, its lampshade exudes rustic elegance. What makes it stand out is the inclusion of 10 replaceable bulbs, creating a vintage design with warm lighting. The jute rope adds a natural touch without compromising safety. Spanning eight meters, you can choose from two versions: cable or solar with a rechargeable battery.
Okinawa is a versatile outdoor floor lamp, crafted from durable natural lacquered bamboo, featuring a cable-free design. Its innovative construction seamlessly blends indoor and outdoor utility and incorporates a handy auxiliary tray. The lamp integrates a 900-lumen rechargeable bulb that magnetically attaches to its base, complete with a remote control for easy operation and light intensity adjustment. Additionally, a solar panel in the upper section expedites bulb recharging, enhancing convenience and making it a sustainable option.
The Suncoast Allegra String lights are available in four different colors: black, white, jute, and pink. These string lights are designed with a vintage aesthetic and come with 10 non-replaceable integrated LED bulbs. The pink finish model is unique in that it's specially crafted for decoration and setting the ambience, even when the garland is not illuminated.
Discover an outstanding selection of high-quality outdoor products at Suncoast, the definitive destination for outdoor furniture and accessories in the UAE, all covered by an exclusive two-year warranty.
Shop Suncoast's products at their stores in Al Barsha 2, Dubai Hills Mall and Reem Mall or online.