FIA President Meets with H.S.H. Albert II of Monaco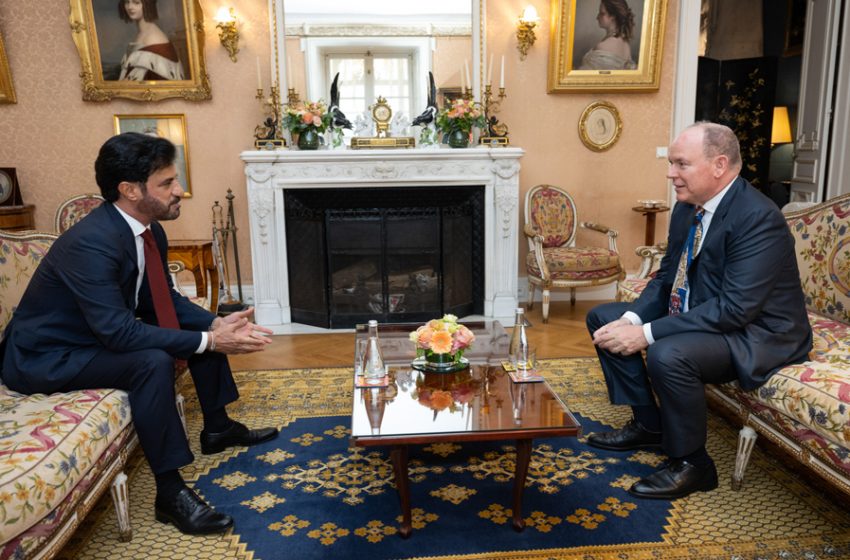 Monaco, Palais Princier May 26th, 2023
FIA President Mohammed Ben Sulayem held engaging discussions with His Serene Highness Albert II, Sovereign Prince of Monaco with the aim of strengthening professional bonds, sharing updates on FIA's activities, and exploring further opportunities for collaboration, especially in regards to sustainability efforts, FIA's Online Abuse campaign, and the evolution of motorsports in light of environmental emergencies.
During the meeting, FIA President recognized Monaco and the Automobile Club de Monaco's special place in the FIA, thanking His Serene Highness for his continued support of all FIA disciplines and praising the level of Monegasque volunteers involved in motorsport.
On the events front, the FIA President highlighted the importance of preserving historic motorsports events on the FIA calendar, such as the Formul 1, Formula E and the World Rally Championship among others, all of which take place in Monaco, and underlined a growing need for such events to expand to all continents.
"I was honoured to meet with His Serene Highness Albert II, Sovereign Prince of Monaco, for engaging discussions on a range of topics including the heritage and prestige of the Monaco Grand Prix. We also talked about the invaluable contribution of volunteers to motor sport and the FIA's Online Abuse Campaign." said, Mohammed Ben Sulayem.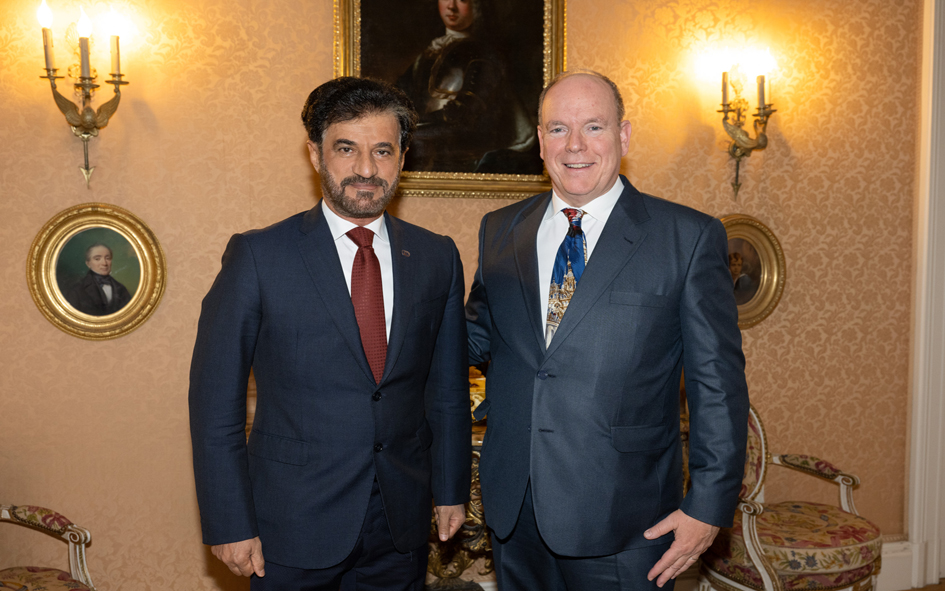 Another highlight of the meeting was the Online Abuse campaign launched by the FIA, which aligns with Prince Albert II's "Peace and Sport" campaign, as it effectively works against the rising threats of online harassment and abuse. The FIA President stressed that the FIA is seeking concrete solutions to this problem in collaboration with key stakeholders, including other international sports federations, the European Commission, academic institutions, national governments and others.
Recognized as a non-Olympic federation and member of the Association of the International Olympic Committee (IOC) Recognized International Sports Federations, the FIA will participate in the Olympic Esports Week in Singapore in June of 2023. President Ben Sulayem seized the day to discuss with Prince Albert II new ways to strengthen links with the IOC, including the possibility of turning electric karting into a new Olympic discipline at the Youth Olympic Games in Dakar 2026 and eventually Brisbane 2032.