BURJ KHALIFA SHINES BRIGHT WITH EMIRATI SINGING SENSATION ALIRA ON STAGE
May 26, 2023

4 minutes read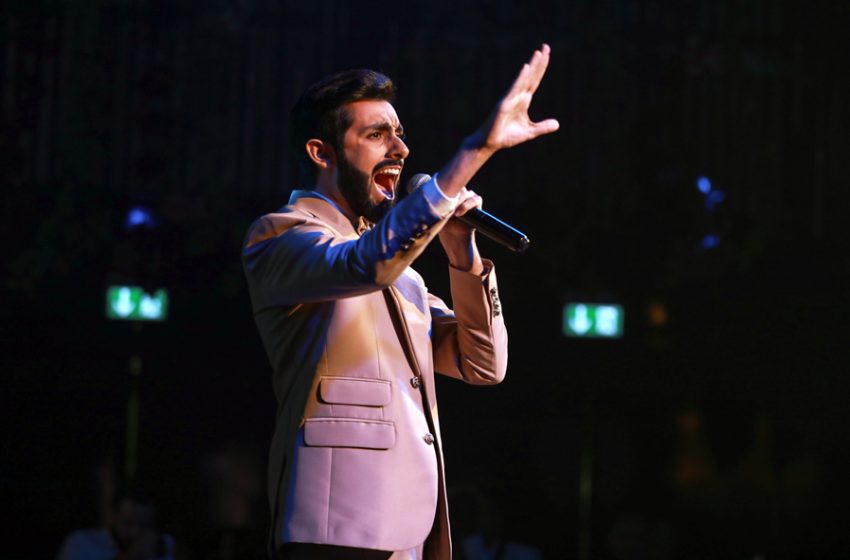 The mesmerizing countertenor male soprano showcases his unforgettable rendition of "Shine" for Dubai Jewelry Fashion Week.
(Dubai, United Arab Emirates — 17 May, 2023)
The dazzling stage of Dubai Jewelry Fashion Week and the Golden Wings Awards was graced by the extraordinary talents of Emirati singer ALIRA last night. With his enthralling vocals and magnetic stage presence, ALIRA captivated the audience as he delivered an incredible, soulful rendition of the chart-topping hit song "Shine." The luxurious event, held at the Armani Hotel in the Burj Khalifa, was a night to remember, with the audience left spellbound by his dynamic performance.
With an innate talent that resonates across generations and cultures, ALIRA's unique vocal range and undeniable charisma have cemented his position as one of the most promising voices in the Emirati music scene. His passion for music and dedication to his craft have garnered widespread acclaim and a loyal fan base, being able to sing in Arabic, English, Filipino, Hindi, Mandarin, Japanese, and French, among other languages. His hope is to connect cultures and unite individuals through his rare talent.
The spectacular fashion runway show hosted an exclusive list of leading jewelry and fashion brands from all over the world. The synergy between ALIRA's illuminating performance and the breathtaking jewelry creations sparkling on the runway created an immersive and unforgettable atmosphere.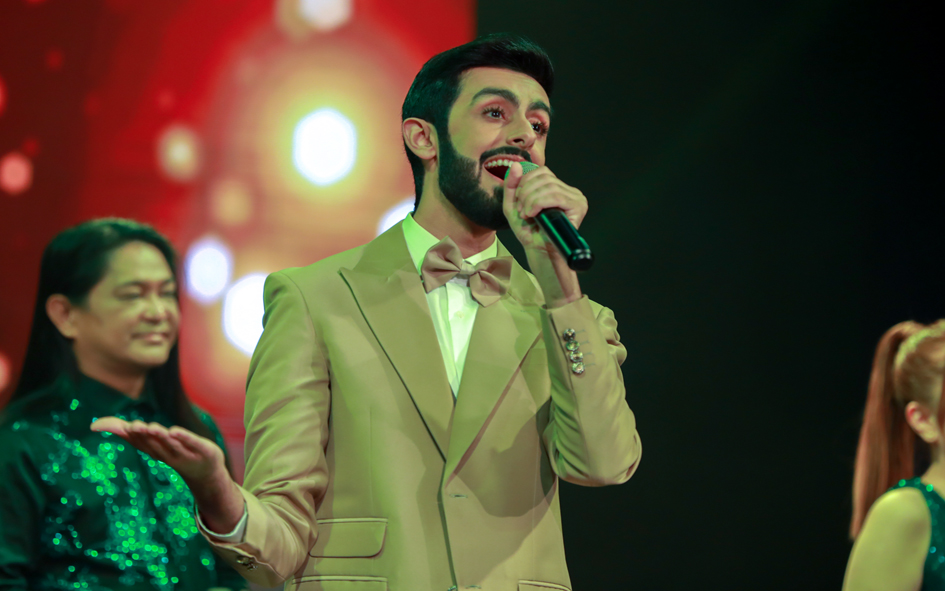 ALIRA's rendition of "Shine" not only showcased his vocal prowess, being able to sing in high range with six octaves, but also symbolised the brilliance and radiance of the event itself. The fusion of music and fine jewelry evoked a sense of luxury and beauty, leaving a lasting impression on all who attended. Industry elites, fashion connoisseurs, esteemed celebrities, and those alike were treated to a night of sophistication and unparalleled talent. At the event, notable personalities and celebrities such as Safa Siddiqui, Patrick Wave, Simonette Lein, and Berk Oktay, were awarded with the Golden Wings Award for their prestigious achievements in their respective categories..
ALIRA's performance at Dubai Jewelry Fashion Week was yet another testament to his remarkable abilities and status as a shining star. This performance comes after several successful performances, including Comic Con in Abu Dhabi, Kalayaan 2022, and at Expo 2020, where ALIRA launched his debut original song, We Are One.
Upcoming performances by ALIRA include an opening act performance for superstar singer-rapper KZ Tandigan's concert on June 9, and on June 10 at Kalayaan 2023, the biggest Filipino celebration in Dubai celebrating Philippine Independence Day where he will sing in Filipino.