What time is it? Jacquie Aiche's all-new collection with Timex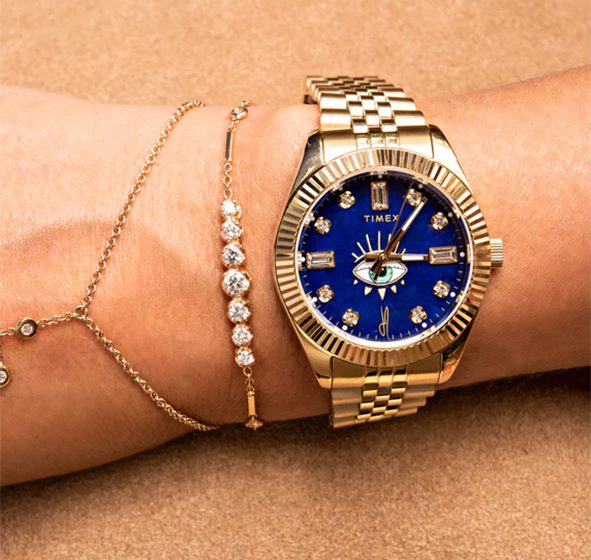 In collaboration with TIMEX, a fine jewellery label, Jacquie Aiche has launched a limited-edition capsule collection designed to empower women.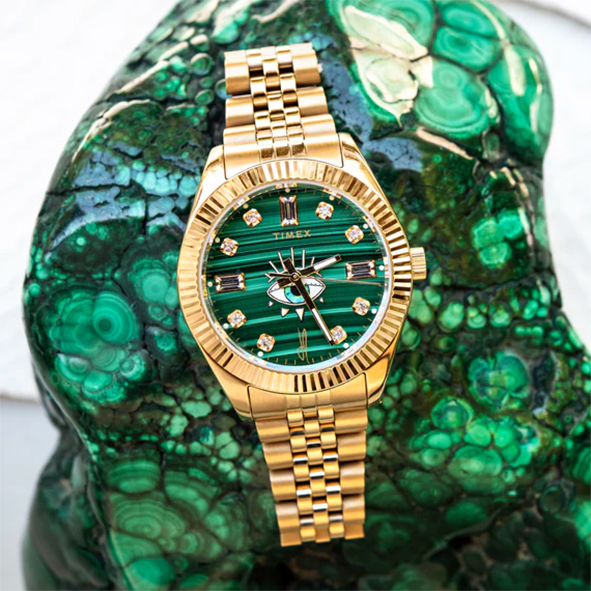 The collaborative collection features natural gemstone dials crafted from tiger's eye, lapis, and malachite, with each gemstone chosen for its healing properties, including Tiger's Eye, a grounding stone, Lapis, which encourages self-expression, and Malachite, repelling negativity.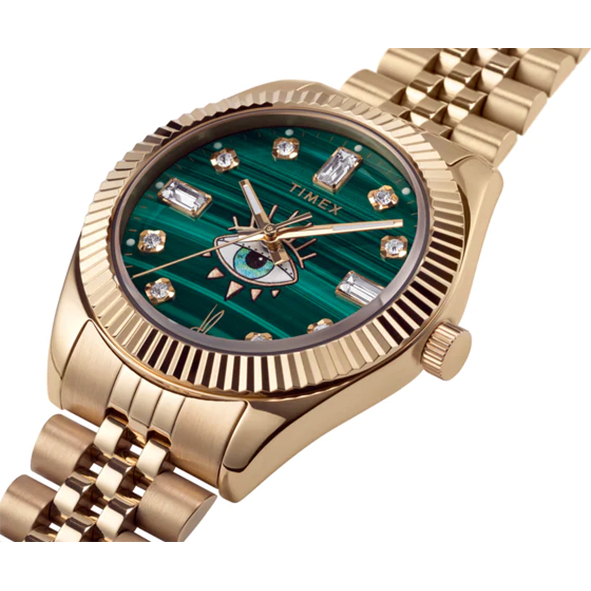 The collection is available now on jacquieaiche.com and Timex.com.