PROTECT YOUR SKIN FROM DIGITAL AGEING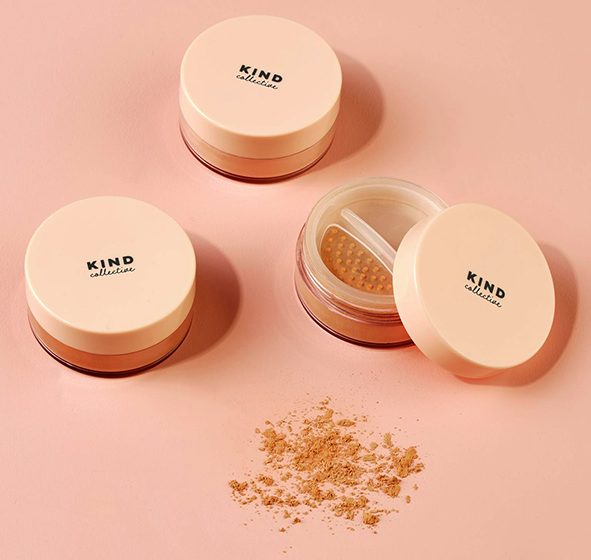 DISCOVER REVOLUTIONARY MAKE-UP PRODUCTS WITH BLUE LIGHT PROTECTION FROM THE KIND COLLECTIVE.
It's no secret that preventing skin damage is the best way to maintain healthy, youthful looking skin. While the effects of UV rays' acceleration of premature ageing and damage to the natural skin barrier are well known, often unrealised is the damage caused by increased exposure to screens, smart phones, and technology known as high energy visible light (HEV) or more commonly known as short-wave blue light.
While the radiation from our technology is low, the increase in the number of devices in use and the frequency in which they're used has meant that our skin, which has never previously been exposed to this degree, needs to be protected.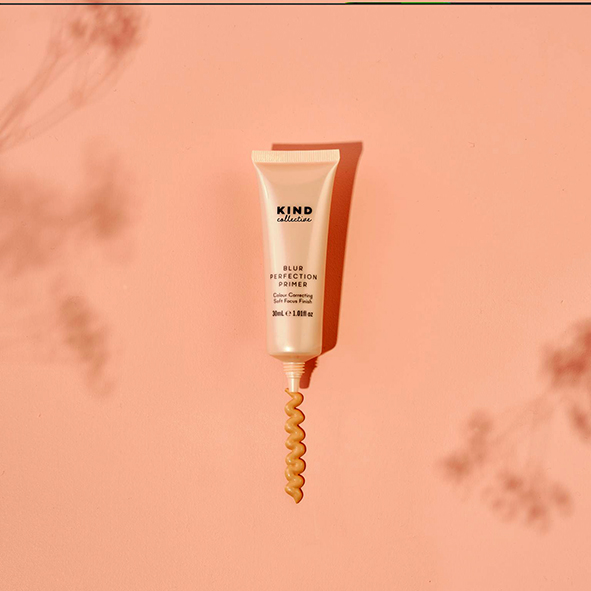 The best protection against HEV are natural carotenoids and antioxidants, so why wouldn't you expect them to be found in the products used in your everyday make-up routine?
The KIND Collective founder Lynda Chapman believes that blue light protection should be an essential part of everyone's daily beauty routine.
"Our exposure to technology isn't going anywhere and neither is short-wave blue light, so we wanted to ensure everyone has access to products that will support the protection of their skin, are 100% vegan, Australian-made and affordable," says Lynda.
The KIND Collective has developed two revolutionary products that contain blue light protection to support your skin so that it looks and feels its best, while also being protected against our devices. Utilising a supercharged blend of oils and extracts, including Crambe Abyssinica seed oil, beta-carotene, vitamin E, sunflower seed oil, and rosemary leaf extract. These ingredients are formulated to mimic the natural production of carotenoids that freshwater algae generate to protect itself from UV stress.
MINERAL FOUNDATION POWDER
AED 130, SAR 140
This new generation vegan Mineral Powder delivers a compliment-catching, lightweight and buildable coverage to banish pores and imperfections. Leaving you with softer, healthier and luminous-looking skin, while SPF 15+ protects skin from harmful UV rays and natural blue light ingredients keep skin safe from the stresses of short-wave blue light emitted from screens. Packed with nourishing Jojoba, Vitamin E, and pore-refining Kaolin.
BLUR PERFECTION PRIMER
AED 75, SAR 85
This multi-purpose vegan primer hydrates, primes and protects from blue light damage all in one step.
The formula offers sheer coverage with color-correcting pigments and a soft-focus finish. Packed with botanical ingredients like Avocado, Pomegranate, Rosehip Oil, Kakadu Plum, Kangaroo Paw, Shea Butter and Vitamin E, so skin feels instantly smooth and hydrated. Ready to be worn alone or as a perfect makeup base.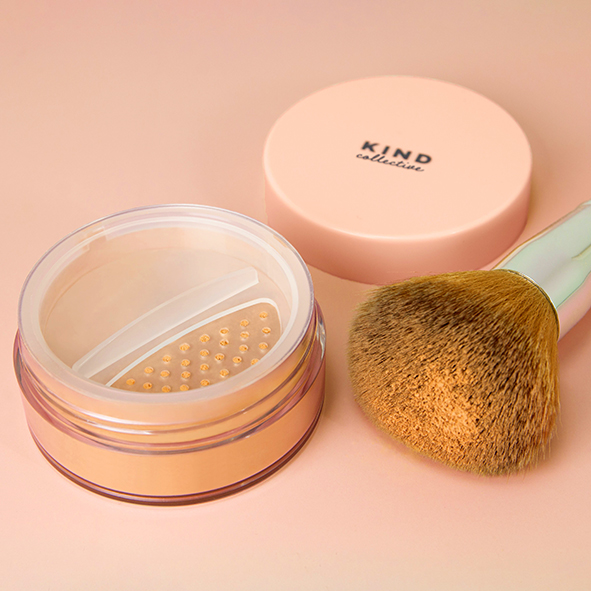 The KIND Collective products are available exclusively at FACES stores across the UAE and KSA and online at www.faces.com.
For more information and to keep up with the latest news, follow KIND on Instagram and Facebook @thekindcollectiveme