Nissan e.dams Formula E team back racing in iconic Monaco
April 29, 2022

4 minutes read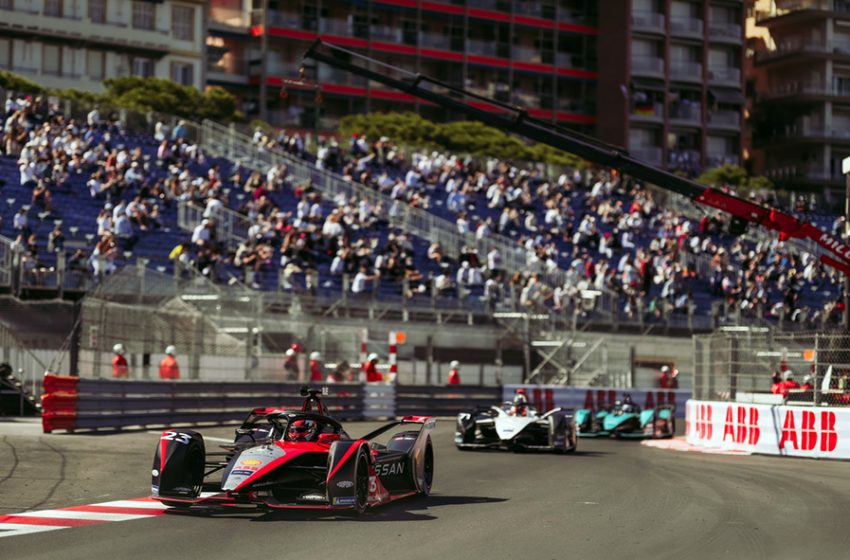 Team took P6 in last season's thrilling race at the legendary street circuit.
YOKOHAMA, Japan (April 29, 2022) – Nissan e.dams will be back racing at the iconic Monaco street circuit this weekend for Round 6 of the 2021/22 ABB FIA Formula E World Championship. In last season's thrilling Monaco E-Prix the team achieved P6 and took home eight championship points from the glamourous principality.
The world-famous Monte Carlo circuit is a firm favourite with motorsports fans, though some might say that it is difficult to overtake here. Not so for the Formula E cars – last time out on this track the all-electric racing was fast and furious, with countless changes of positions and incredible levels of competition and entertainment.
This season the teams will be racing on the full circuit layout, so the harbor chicane will be modified from last year's race. With its special combination of hairpins, long tunnel, tight chicane and steep elevation changes, this legendary track never fails to test drivers to the extreme and provide a fantastic show for the fans.
"As soon as you arrive in Monaco you feel the history and passion for racing," said Tommaso Volpe, general manager, Nissan Formula E, and managing director, Nissan e.dams Formula E Team. "It truly is a spectacle, and there is no better street circuit than this to demonstrate how exciting and powerful Nissan electric vehicles are.
"Once again the track layout will have some modifications, which means that we cannot rely on our data from last season for the car setup. All the preparation we've been doing in the simulator will be key, and the whole team has been working hard to find the optimal package for the race. This year there is also less running time during free practice sessions, so there is no time for drivers and engineers to try out different combinations. Every single aspect of the car must be ready before we arrive. The last E-Prix here was extremely competitive, so we will give it our best to ensure we qualify as well as we can and race at the front."
This season the team will continue to link its presence in Formula E to Nissan's road EVs. Nissan e.dams Formula E driver Sébastien Buemi will race once more in his #23 Nissan Ariya, named after the Japanese manufacturer's all-new, all-electric crossover SUV. Teammate Maximilian Günther is racing in the #22 Nissan LEAF, named after the brand's well-known EV, first launched in 2010.
Nissan races in this all-electric world championship to bring the excitement and fun of zero-emission electric vehicles to a global audience. As part of its goal to achieve carbon neutrality across its operations and the life cycle of its products by 2050, Nissan intends to electrify every all-new vehicle offering by the early 2030s in key markets. The Japanese automaker aims to bring its expertise in transferring knowledge and technology between the racetrack and road for better electric vehicles for customers.