Hamdan bin Rashid Al Maktoum Foundation for Distinguished Academic Performance concludes The Accredited Assessor Program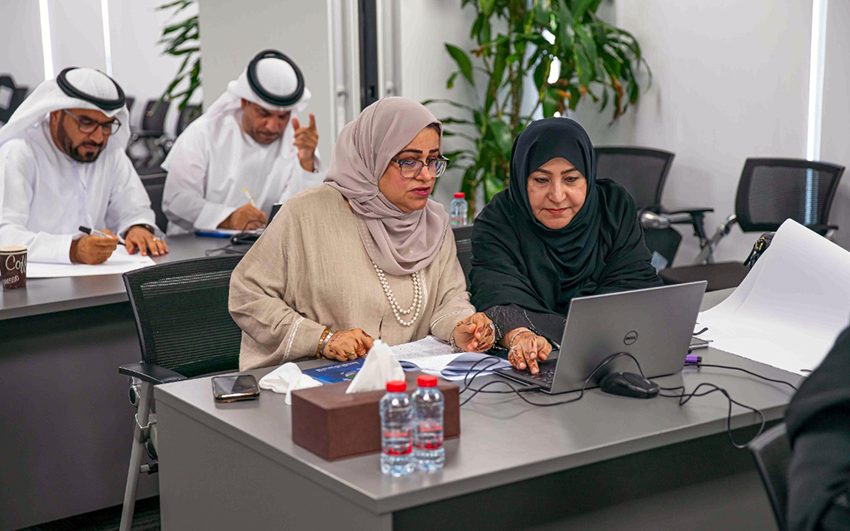 Dubai, United Arab Emirates, 16 September 2022
The Hamdan bin Rashid Al Maktoum Foundation for Distinguished Academic Performance concluded The Accredited Assessor Program which covered several training courses and workshops for the award categories including the "Distinguished Student", "Distinguished Teacher", and "Distinguished School", in addition to the "Distinguished Educator". The program was held from August 29 to September 13.
A group of elite experts and academics developed and delivered the workshops. The training materials included an assessment guide, activities, and a test form with a case study and instructions for creating a feedback report. After being evaluated for their performance in each of the program's training courses and passing the assessment, the participants received certificates and the license of the Accredited Assessor.
The training program, which was held at the Foundation's headquarters in Dubai, witnessed the participation of 44 trainees over a period of fifteen days. In preparation for the 25th cycle of the Hamdan bin Rashid Al Maktoum Foundation's annual awards, the program's main goal is to instruct central arbitrators on the new criteria of the evaluation system. The program aligns with the Foundation's endeavours to standardize assessment criteria and give assessors the fundamental skills they need.
These training sessions are part of the Accredited Assessor Program which was launched in March 2022. The program aims to train arbitrators on new assessment criteria and procedures while also assessing the performance of the participants through a practical test. Upon meeting the requirements, the foundation accredits the assessors and issues them with a certificate and license.
In turn, Dr. Jamal Al Muhairi, Vice Chairman of the Board of Trustees and Secretary-General of the Hamdan bin Rashid Al Maktoum Foundation for Distinguished Academic Performance, explained that this program is an extension of the Foundation's relentless efforts to achieve its strategic objectives for the success of the 25th session of its award by creating assessment criteria to accomplish the highest levels of accuracy and integrity for all participants in all the award's categories. This contributes to its development and, in turn, results in achieving the Foundation's primary goals of excellence in supporting and nurturing the talent and innovators to keep pace with the rapid development in all academic and educational fields.
 Dr. Jamal Al Muhairi commended the planning and organization of the program and thanked the trainers, participants and all experts who contributed to its success.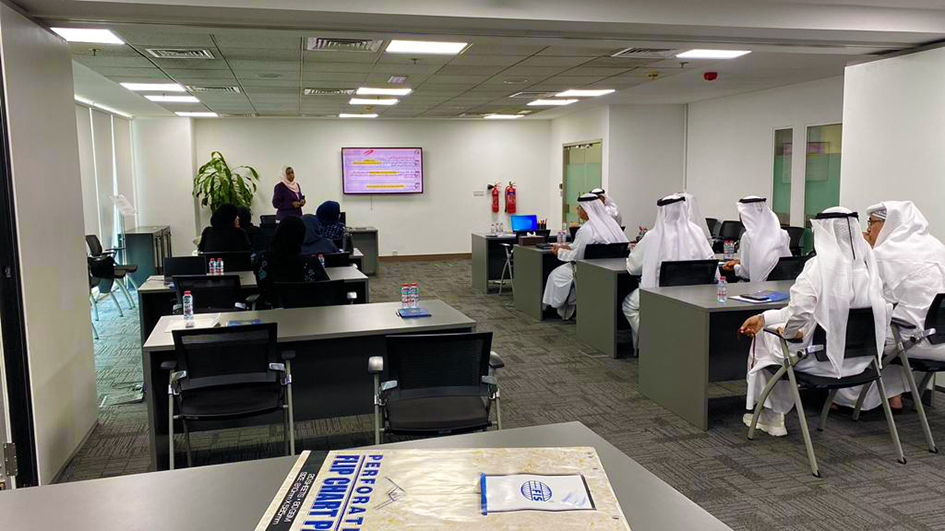 The participants stated their delight at completing the program. The specialized training sessions contributed to advancing their assessment skills and familiarizing them with the new criteria. They expressed their gratitude for receiving the certificates and the license of the Accredited Assessor.
It is noteworthy that in March 2022, the Foundation launched a set of new evaluation criteria for the 25th session of its annual awards to increase competition participation, foster an innovative and creative spirit among students at all levels, keep up with the most recent advancements in the education industry and enhance the UAE and regional educational systems.