EMIRATES DRAW WELCOMES INTERNATIONAL ENVIRONMENTAL DIVERS AND INFLUENCERS TO THE CORAL PLANTING EXPERIENCE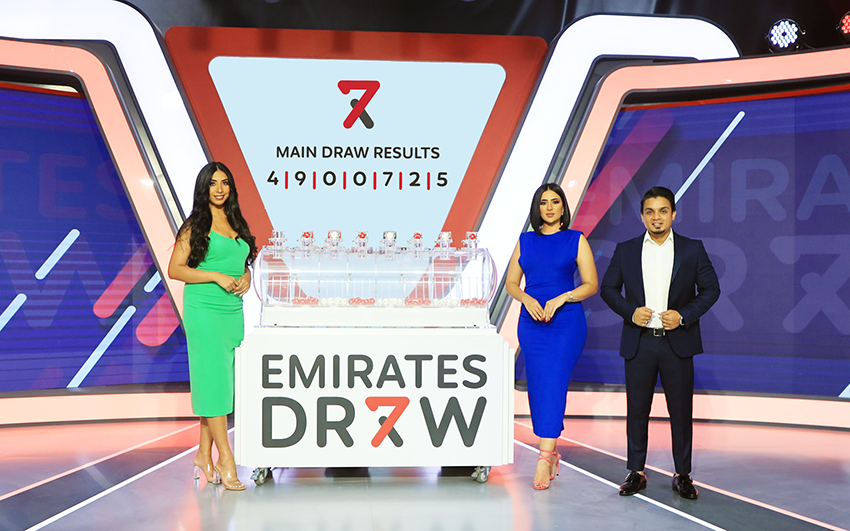 Emirates Draw's Weekly Grand Prize-Winning Numbers 4900725
Dubai, UAE June 27, 2022: Emirates Draw representatives welcomed a group of environmental volunteer divers and influencers at the socially responsible organisation's latest coral polyp planting site in Dibba, Fujairah for a first-hand experience of the conservation efforts being undertaken to secure the future of marine biodiversity through its Coral Reef Restoration Programme.
The volunteers also had the opportunity to plant coral polyps as part of their experience with the support of a hand-picked team of diving professionals, while learning more about the leading community-driven initiative, which recently celebrated the planting of over 4,000 coral polyps by over 200 volunteer divers hailing from more than 25 nationalities.
As part of Emirates Draw's vision and commitment to For A Better Tomorrow', the team behind the programme is keen to continue its coral planting ventures to support the government's conservation mandate as well as the UAE's leading role in the efforts to preserve coral reefs across the region. 
Commenting on the trip, health coach and environmentalist Rob Donker said: "It was amazing to see Emirates Draw's conservation work in action and observe the techniques used to successfully plant coral polyps. I also enjoyed the opportunity to plant my own coral polyp, as a nature and ocean lover, it was a privilege to do my part for this programme."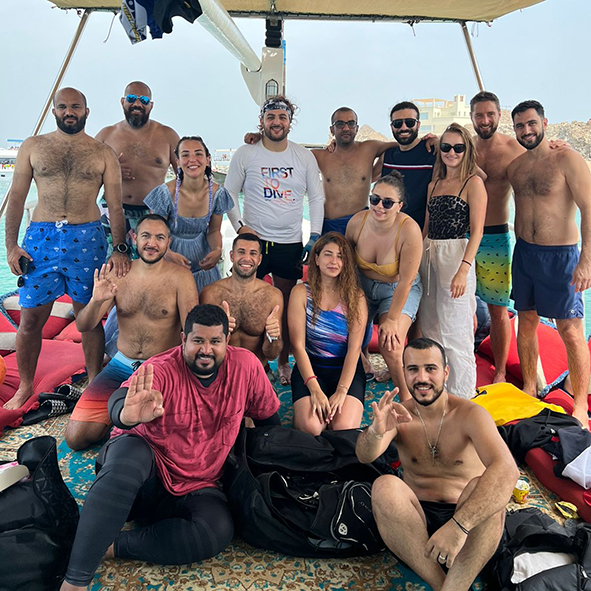 Fellow adventurer and environmentalist Rachad Matarji agreed, noting: "It was a very good experience. I'm an experienced diver but planting coral polyps was something that I hadn't done before so it was an exciting activity. It was good to feel like we were doing our part towards supporting Emirates Draw's efforts to protect the country's marine environment."
It was also an unforgettable experience for environmentalist Haytham Hosny, who reflected on the expertise of those involved in the Coral Reef Restoration Programme and what it meant to be a part of the socially responsible organisation's marine preservation efforts.
"We had an amazing experience at Emirates Draw's coral planting zone in Dibba, Fujairah, where we learnt about the rich marine life there and the importance of doing everything we can to preserve it. We also had a great opportunity to understand how coral polyps are planted while planting our own in a 500-square metre area. Thank you to Emirates Draw for inviting us to be a part of this journey and to the experts who enriched our knowledge about the importance of protecting and supporting the UAE's marine life. I'm looking forward to coming back one day and seeing how the polyps we planted are thriving as well as planting some more," Hosny, an IT manager, said.
Members of the public have shown their support for Emirates Draw's efforts through purchasing AED 50 pencils in the support of planting the coral polyps. This then provides them with an opportunity to take part in a weekly draw, the latest round of which took place last night.
In addition to the seven guaranteed winners as part of the raffle draw, 508 winning participants enjoyed AED 669,116 in total winnings that were distributed during the draw portion. 6 participants matched 4 of 7 digits and won AED 7,777 and 57 participants matched 3 out of 7 digits to win AED 777 each. 438 participants matched 2 out of 7 digits and each won AED 77, and finally, approximately 10% of all participants matched 1 out of 7 digits to become instant AED 7 winners. This brings the total prize money distributed to over 21,000 participants by Emirates Draw to over AED 29 million to date.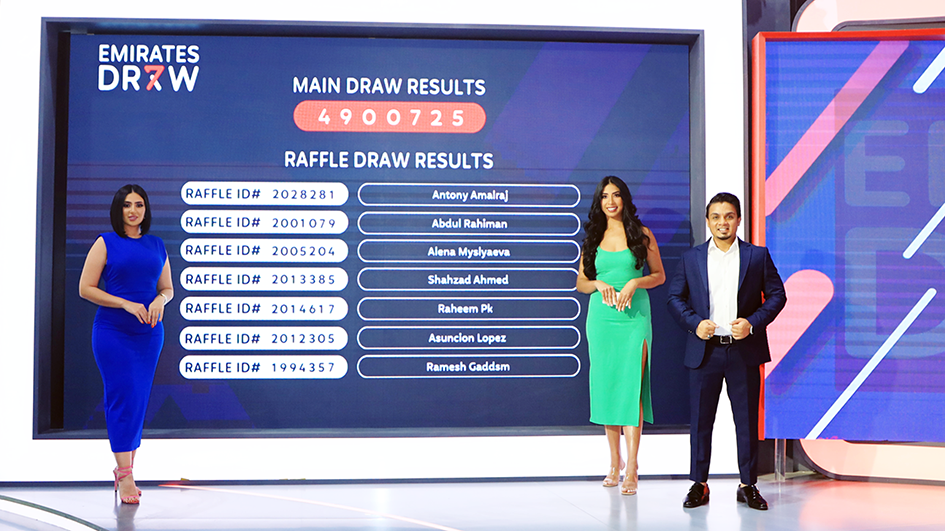 The AED 100 Million Grand Prize, the largest in the region, remains up for grabs to be claimed by a single person or group of people who match all seven numbers from right to left. Optimistic participants have another chance to try for the life-changing prize during the next draw round, which will again be broadcast live on Sunday, July 3, 2022, at 9 PM UAE time.