Deyaar expands hospitality portfolio with Millennium Talia Residences, a luxurious addition to Al Furjan, Dubai
May 26, 2023

5 minutes read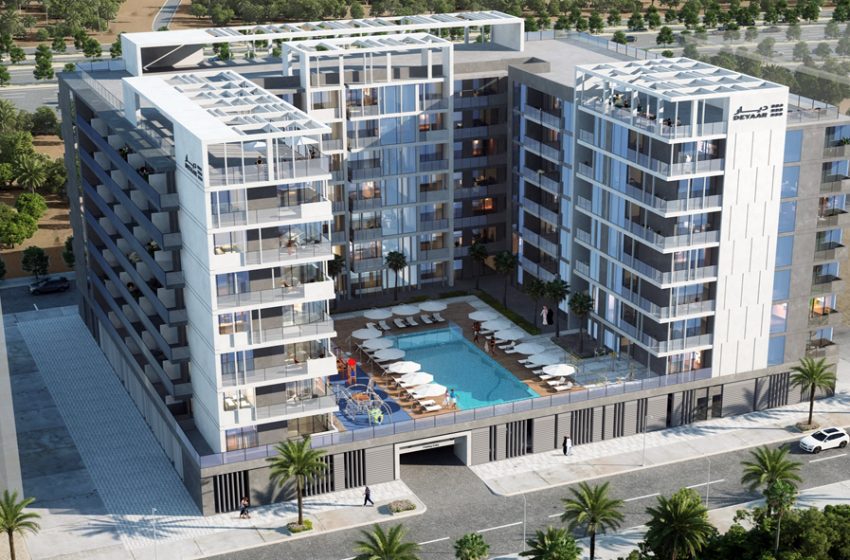 Dubai, UAE – 25 May 2023
Deyaar Development PJSC (Deyaar), one of the leading real estate developers and service providers in Dubai, has announced the launch of Millennium Talia Residences, exquisitely designed and luxuriously furnished hotel apartments operated by Millennium Hotels & Resorts.
Strategically situated at a convenient location in Al Furjan, one of Dubai's most popular and vibrant districts, Millennium Talia Residences is poised to set a new standard of hospitality living within the community. The project will be Deyaar's second release in Al Furjan out of a total project portfolio worth AED 300 million, and their fourth property managed by Millennium Hotels & Resorts, after Millennium Atria Business Bay, Millennium Mont Rose at Dubai Science Park and Millennium Al Barsha.
It comprises a wide range of spacious and fully furnished hotel serviced apartments, offering one- and two-bedroom units. Featuring elegantly designed interiors, serene aesthetics, refined textures, integrated smart home solutions and a kitchen fitted with branded appliances, Talia Residences is designed to deliver a unique community living experience at the heart of a thriving neighborhood.
Nasser Amer, Vice President of Sales at Deyaar Development PJSC, said: "We are delighted to announce the launch of Millennium Talia Residences, the second development within Deyaar's portfolio at Al Furjan. Backed by our valued partnership with Millennium Hotels & Resorts, we are confident that Talia Residences will elevate the standard in the serviced hotel apartments segment with its exceptional lifestyle services and high-quality amenities. This is a project that reinforces Deyaar's legacy in shaping an urban environment that creates lasting benefits for our customers and the community."
Millennium Talia Residences offers fully furnished apartments with impeccable services such as concierge, food & beverage room service and housekeeping among many more other services. Apartments at Millennium Talia Residences come with lifestyle and exclusive amenities such as access to a state-of-the-art swimming pool, fully equipped gymnasium and a leisure club.
Commenting on the launch, Fahad Abdulrahim Kazim, CEO of Millennium Hotels & Resorts, Middle East & Africa said: "We are delighted to extend our partnership with Deyaar, a pioneering and dynamic developer, to operate their first Hotel Apartments in Al Furjan. With such an exciting high quality residential development we aim to create a memorable lifestyle experience for all residents. Dubai remains one of the most dynamic and desirable residential markets globally and we are pleased to play a supporting role in the growth of this sector."
The units at Millennium Talia Residences offer prospective buyers a range of options, with 1-bedroom apartments ranging from 670 – 1,275 sq feet and a starting price of AED 958,000. The two-bedroom apartments range between 1,130-1,465 sq feet and a starting price of AED 1,443,000. The launch offer includes a post-handover two years payment plan, 50% Dubai Land Department registration fees borne by Deyaar and a complimentary first year service fee.
The enticing prices and launch offer for Millennium Talia Residences add further value to investing in a fully serviced hotel apartment, which provides guaranteed rental income in a bustling location.
The project's location between Sheikh Zayed Road and Sheikh Mohammed Bin Zayed Road offers convenient access to public transportation, Dubai's business districts and major tourist attractions. Al Furjan is seamlessly connected to some of Dubai's best-known malls, education and healthcare facilities, entertainment hubs, beaches, parks and more. Last year, Deyaar announced its first project in Al Furjan, Amalia Residences, as part of its AED 300 million real estate development in the district.