Celebrating Emirati Women: Three Inspiring Stories of Fitness and Wellness Transformation
August 29, 2023

5 minutes read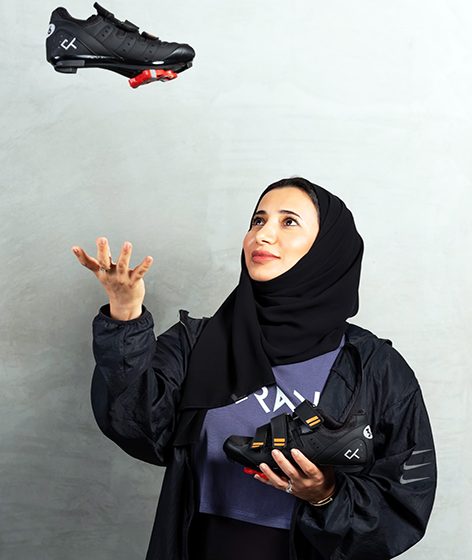 Emirati Women's Day, celebrated on August 28th, is not just a date on the calendar but a reverberation of the respect, pride, and admiration we hold for Emirati women. It's a day that honours their strides, their influence, and their role in molding the UAE's cultural and societal fabric.
At the heart of this celebration lies a commitment to empowering women, recognising their contributions, and championing their aspirations. In the spirit of Emirati Women's Day, Abu Dhabi 360, the Emirate-wide wellness programme launched by the Abu Dhabi Sports Council, turns the spotlight on the inspiring journeys of Emirati women who have seamlessly transformed their lives with a passion for fitness and wellness.
These selected narratives are not just stories of fitness ardour but are imbued with determination, resilience, and a passion for community upliftment. These women not only epitomise the vision of Abu Dhabi 360 but also exemplify how fitness and wellness transcend being pursuits, evolving into life-changing endeavours.
Futtaim Beljaflah: The Power of Cycling
Meet Futtaim Beljaflah, a Ride instructor at CRANK Abu Dhabi. Once a corporate professional, Futtaim swapped her desk job to pursue her fitness dream and embrace her role as a full-time mom. "Being physically active has become an addiction for me," she shares. From the heart-pumping energy of a cycling class to the deep satisfaction of weight training, Futtaim's fitness endeavours revolve around harnessing strength and positive vibes. The burgeoning fitness culture in the UAE is evident, with boutique fitness studios mushrooming around the nation. "I would love to see more Emirati women take on roles of fitness instructors and personal trainers," she envisions for the future.
Salma Makki: From Fear to Fearlessness
For Salma Makki, a 27-year-old mother, fitness has become a transformative experience. From apprehensions about falling to conquering challenges at Desert Shield Fitness, Salma's journey speaks volumes about the resilience of the human spirit. Her key to success? An accountability partner and the unwavering support of the Desert Shield Fitness community. As she reflects on her journey, Salma emphasises the importance of facing challenges head-on: "Find an accountability partner who will keep you on track, encouraging you every step of the way."
Shouq Ali Mohammed Ali Ahli: The Rugby Trailblazer
Shouq is a passionate 21-year-old rugby player. Having played since 2015, Shouq's interest in rugby stemmed from its novelty in the UAE. Today, she captains the Al Maha team and hopes to represent the UAE internationally. "The best part about rugby is its dynamism, requiring agility and fitness," Shouq states. With aspirations of seeing rugby rival football's popularity in the UAE, she encourages other girls to play sports a priority and face their fears.
Together, these three women weave a compelling narrative of resilience, dedication, and transformation. As we celebrate Emirati Women's Day, their stories remind us of the boundless potential within every individual and the profound changes that fitness and wellness can bring about in our lives.