CB2 Unveils Curated Capsule Collection
September 13, 2023

5 minutes read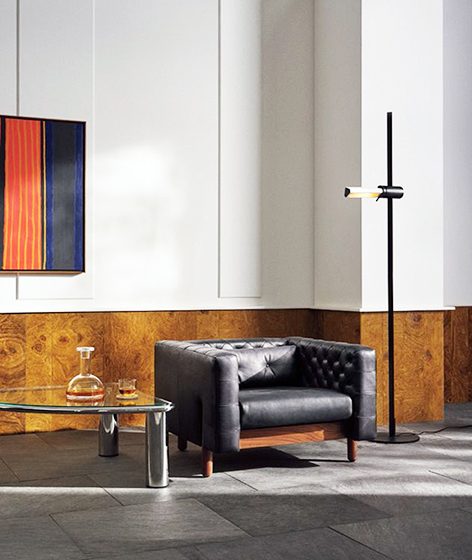 CB2 has launched its 'Designed to Make a Statement' campaign, collaborating with creative legends and design collectives.
Limited edition furniture, décor and art from Gianfranco Fratinni, Azeeza, Ross Cassidy, Mermelada Estudio and more.
Dubai, United Arab Emirates, 5 September, 2023
CB2, operated by Majid Al Futtaim Lifestyle, has partnered with creatives across the design spectrum – from fashion designers to rockstars – to bring  unique capsule collections to the Middle East. Its latest campaign, 'Designed to Make a Statement', aims to raise awareness on imaginative, established and emerging voices in design.
CB2's ever-evolving assortment of home furnishings includes covetable collaborations tailored for those seeking a creative edge and high-end design aesthetic. Having carefully honed its relationships with leading global studios to create unique pieces for seasonal collections, along with exclusive edits from modern icons such as Lenny Kravitz and Gwyneth Paltrow, the brand selects its partners based on a shared interest in form, craft and authenticity. Each one is known for an unwavering point of view – whether that's Paul McCobb's mid-century modern simplicity, or Kara Mann's signature subversion of contrasting styles.
Sara Khodja, Senior Director of Design, Development and Furniture at CB2, said, "CB2 collaborates with artists, designers and manufacturers across the world to curate and create exclusive products in every category. Our collections are authentic and elevated, using a foundation of exceptional craftsmanship with diverse perspectives. In this way, we can explore several creative possibilities as part of a larger goal to frame CB2 as a unique entity in the home landscape."
CB2 is committed not only to modern trends, but legacy luxury, having recently reissued the celebrated works of Italian architect and designer, Gianfranco Frattini. Guided by his original 1950s sketches and timeless standards, CB2 has lovingly recreated original vintage pieces for a new era – with the same enduring high quality.
For more dimension inside the home, the Lawson Fenning capsule collection seamlessly blends natural elements and clean, modern forms. This same effortless originality is a signature of Ross Cassidy, the LA-based interior and furniture designer. His luxe collection of classic silhouettes and refined materials transcends trends, just as Brett Beldock's use of marble and oak speaks to a grounded, yet cultivated approach.
Following years of Skandi minimalism and monochromatic palettes, vibrant, bold and distinctive designs are taking centre stage in 2023. No one embodies this aesthetic quite like Azeeza – whose energising outdoor capsule has landed at CB2 in time for the cooler months. Emerald and cobalt blues have been mixed with metallics to add the perfect pop of lasting, fade-resistant colour to any garden or balcony.
As well as constantly sourcing new talent and exploring new styles, CB2 remains true to its history through long term partnerships. One of these being Mermelada Estudio – an example of the brand's longest-running design relationships – which brings a touch of Mediterranean magic and sophistication with sumptuous velvet chairs, leather sofas and minimalist shapes.
Elsewhere in the assortment are stunning designs from Studio Anansi, Nicholas Obeid and Matthew Williamson. With over a dozen distinct collections to explore now in CB2 stores and online at www.CB2.ae, the brand continues to amplify and diversify the voices that are inspiring dream homes.