Al Rawabi is proud to launch UAE's first locally produced A2 Milk
September 22, 2022

6 minutes read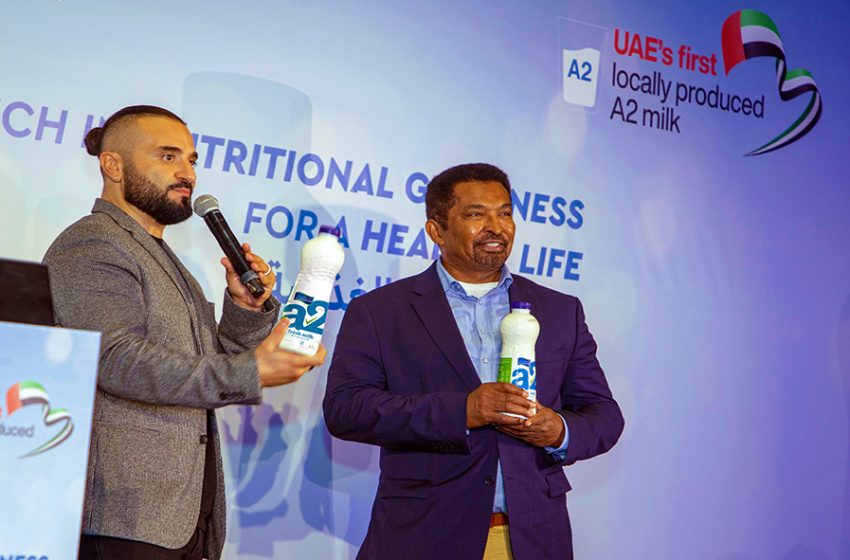 Al Rawabi has launched A2 milk after extensive market research
A new milk type that is created for easy digestion, with no bloating and allergic reactions  
A2 milk tastes fresh with a silky texture for everyday consumption.
Dubai, September 20, 2022
The UAE's largest dairy company, Al Rawabi, has launched yet another iconic product, A2 Milk, the country's first-ever locally produced fresh milk that includes only A2 Beta Casein protein. The launch, described by Al Rawabi as 'a first-to-market innovation' is in response to increased consumer demand for products with additional dietary or nutritional benefits.
With its 33 years of expertise in the market, A2 Milk was conceived after extensive research and development by Al Rawabi to help tackle health issues along with the benefits of easy digestion proteins.
Dr. Ahmed Eltigani, General Manager at Al Rawabi Dairy said of the launch: "We are elated to launch the nation's first locally produced A2 milk. There couldn't have been a better time for us to introduce such premium quality, a high-demand product that has predominantly been available in the western markets, but now with this, we are revolutionizing the UAE natural dairy industry. We look at all our products as a medium to empower the UAE consumers, who expect fresh milk from 'Farm to table' in less than 12h. In line with UAE's vision of innovation, Al Rawabi has been taking humble but sure steps towards the achievement of the same within our industry."
Derived from cows that naturally produce only natural A2 protein, A2 milk is a variety that lacks a form of beta-casein proteins called A1 and only includes the A2 form. This natural form of milk positively affects health without causing any indigestion or gastrointestinal discomfort or problems related to bloating and allergies. It also contains Omega-3, Vitamin D3, and calcium which reduces cholesterol levels and ensures healthy bones in children and adults, alike.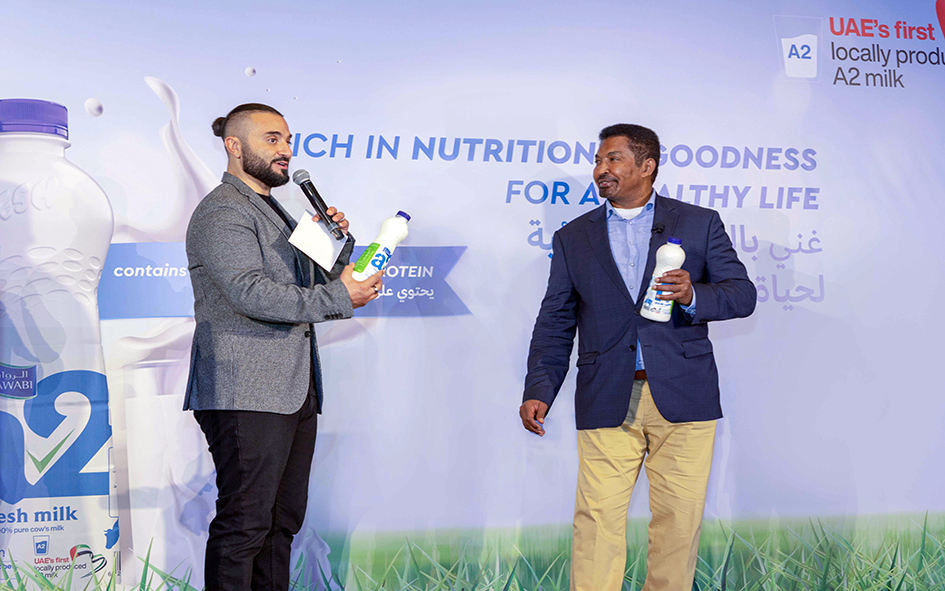 As Dr. Eltigani explained, "As per international reports, the global A2 milk market is forecasted to expand at a CAGR of over 10.3% by 2031, and the UAE as a nation must be prepared for such evolving market needs, especially when more than 70% of residents are expats. A2 milk is becoming popular among consumers for its easy digestible properties and superior taste and nutrition over plant-based milk."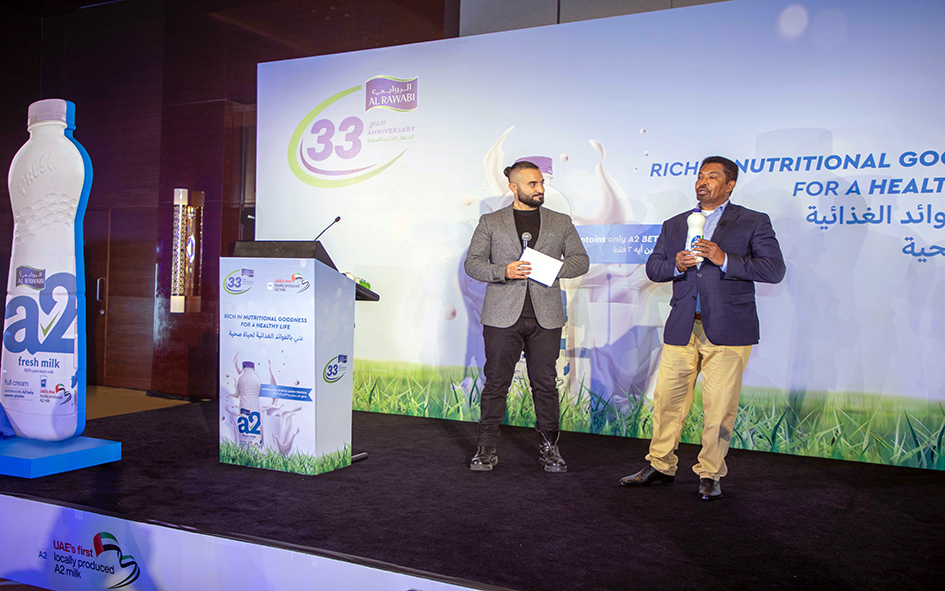 The new A2 milk is suitable for all ages, from kids to adults, and comes in full cream 1ltr variant only. Per 100ml serving of Al Rawabi A2 Milk includes the following % of the Recommended Daily Value (RDV):
20% of RDV of Vitamin D, to aid calcium absorption, for healthy muscles, heart, lungs and brain as well as to help the body fight infection
23.8% of RDV of calcium, to strengthen bones and teeth as well as to benefit muscles, the nervous system and blood
7.5% of RDA of Vitamin A, to maintain the immune system and vision
6.8% of RDA of Vitamin B12 (naturally occurring in milk), to form healthy blood and help with the normal functioning of the brain and nervous system
12% of RDV of protein, to increase muscle health, boosts metabolism lowers blood pressure and promotes energy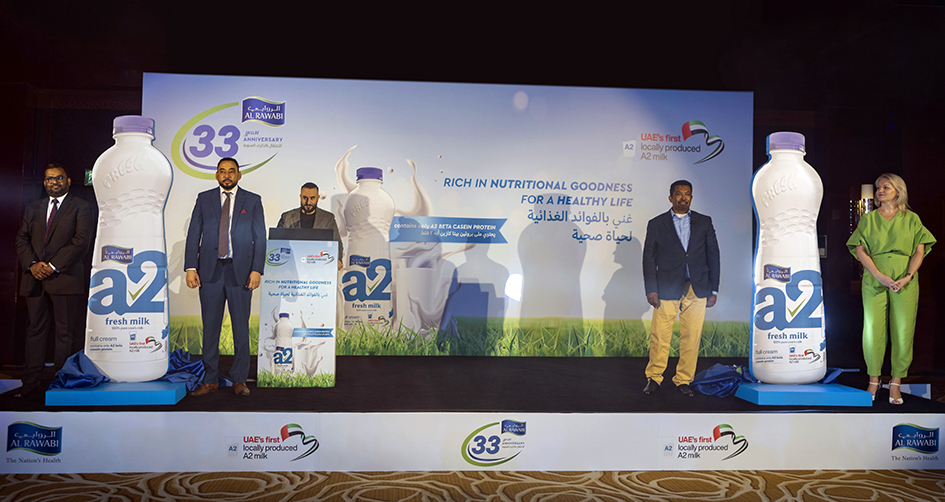 As Al Rawabi's dairy farm is located in close proximity to the dairy processing plant, all Al Rawabi products are delivered to the retail shelves within 12 hours. Thus, committing to the brand's promise to deliver freshness every day.
For more information visit, https://www.alrawabidairy.com/.