YOUR RUNWAY AWAITS YOU, INSTARUNWAY.COM LAUNCHES ITS FASHION MOBILE BUS
January 19, 2023

6 minutes read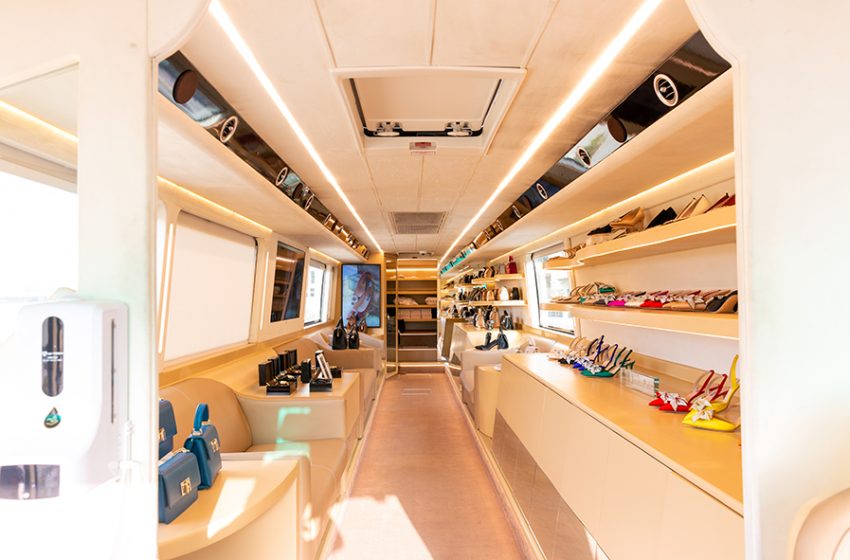 Luxury shopping is now at your doorstep. E-commerce Portal Instarunway.com has its physical store coming to your doorstep, with no hidden costs.
Dubai
Hop on to one of the most extravagant rides of your life. Find your favorite luxury brands onboard INSTARUNWAY.COM's fashion bus, a novel shopping concept in the region that brings fashion to your doorstep on a mobile bus.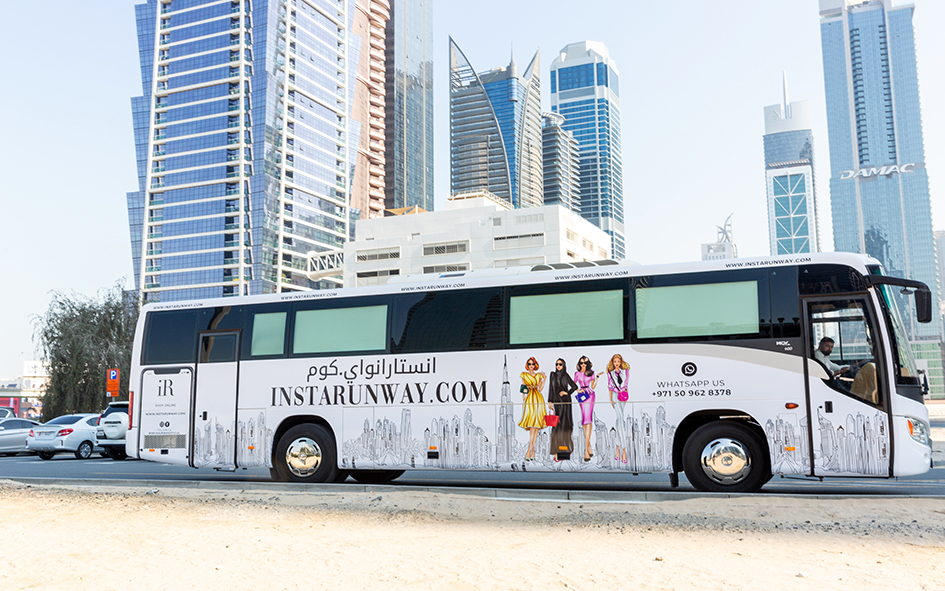 Fueled by fashion, the luxury mobile boutique has covered quite a few milestones in its short yet incredible journey. It houses an eclectic range of luxury footwear, accessories and leather goods to spoil you for choice, showcasing coveted brands like SJP by Sarah Jessica Parker, Furla and Golden Concept.
The luxury bus can be booked anytime and for any location in the UAE for private & special events such as hen's parties, wedding bash, birthday parties, wedding proposals, or when you're simply in the mood for a shoe shopping spree with your girlfriends. The bespoke shopping experience can be further curated to display your choice of collection, style, color & fitting. It's truly #RetailTherapyOnWheels.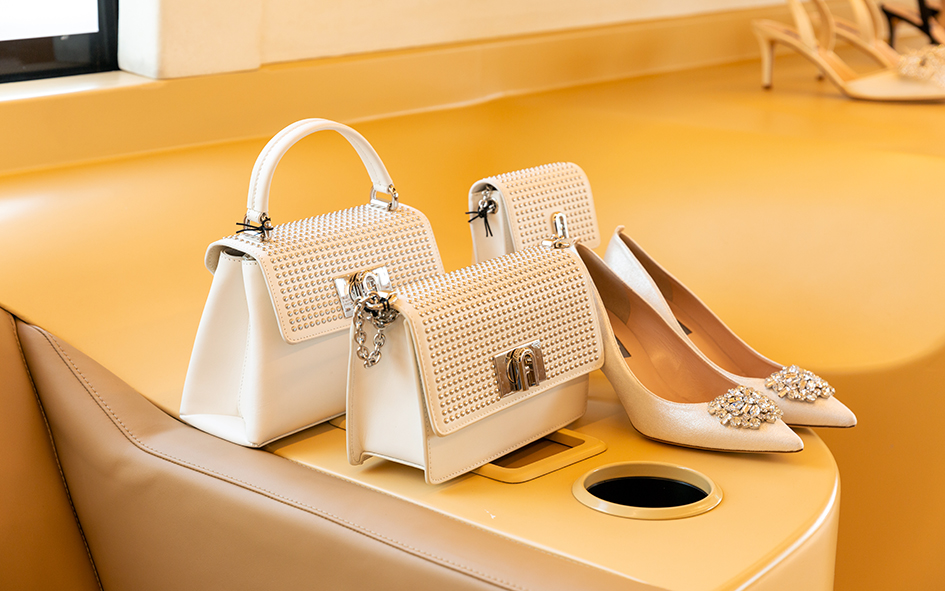 Accentuating the shopping experience is the glitzy vibe inside the bus, highlighted by plush leather seating, a concierge that pampers you, premium fixtures and much more, almost mimicking a private jet experience. Whatever your 'feet-ish', you're sure to find it on the INSTARUNWAY bus.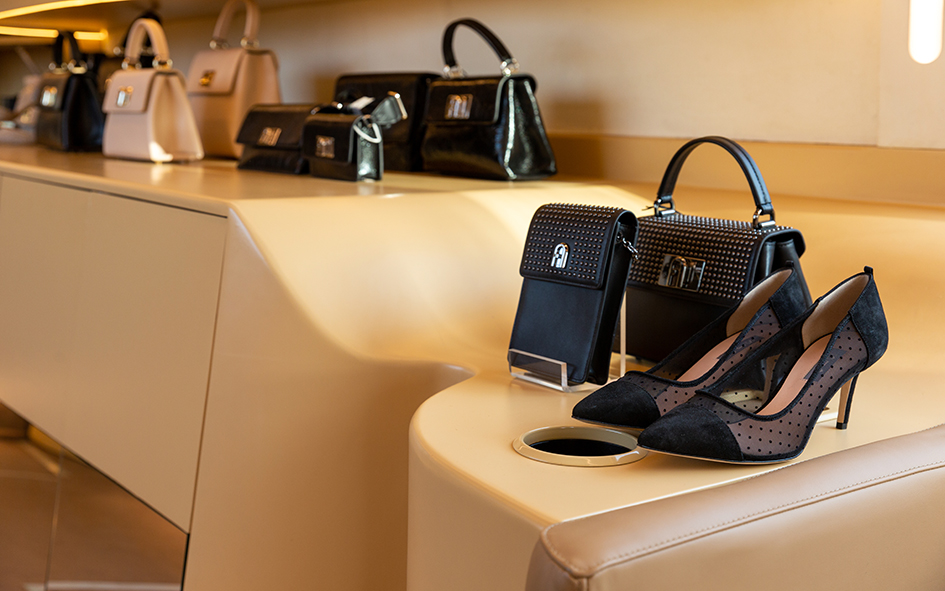 The delights are not just limited to the luxury bus, as you can explore a wider range of brands and product categories on instarunway.com, bringing fashion to your fingertips. Started in 2019, the platform showcases premier luxury brands like Furla, Sarah Jessica Parker, Olivia Burton, Philip Model, Golden Concept (popular for premium apple watch cases) and many more. The unique platform offers a 'front-row seat' experience to fashionistas in the region while presenting an easy, affordable and convenient way to shop for luxury brands from anywhere, at any time.
Samara Punjabi, CEO of Time Square Group, was quoted as saying, "We wanted to change the shopping landscape in the region by offering a unique & personalized experience with an omnichannel approach. Shop at your doorstep or from your fingertips. It should be as easy as that. The idea of the bus was conceptualized during the Covid outbreak when the malls were shut, yet people wanted to get their hands on their favorite luxury products. As they rightly say, adversity inspires innovation". TIMES SQUARE GROUP, the conglomerate behind these concepts, is a well-known fashion distributor of global brands. The business house is keen to push the envelope and make shopping a memorable & convenient experience.