THE GRAFF BUTTERFLY COLLECTION.. A Talisman for Transformation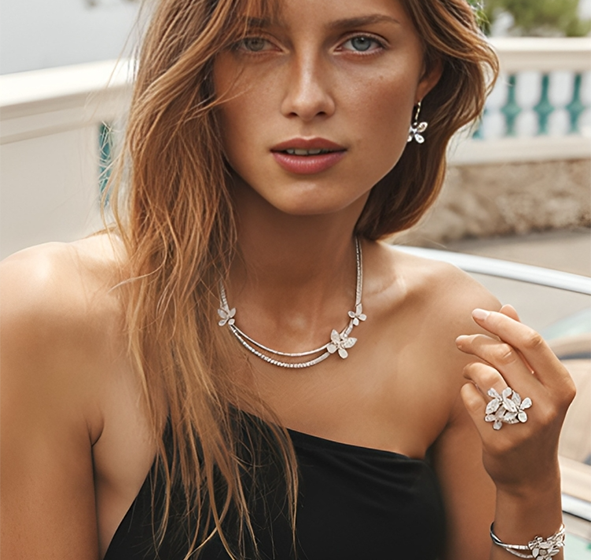 Perfectly embodying transformation, the Graff Butterfly collection comprises precious talismans – each piece reminding the wearer of their strength, freedom and opportunity to fly.
A heritage motif for Graff, the delicate form of a butterfly has featured prominently throughout the history of the House, inspiring a universe of jewels and timepieces. Captured by Graff in beautiful diamonds and gemstones, the collection offers styles that range from delicate jewels to be stacked, layered and worn every day to extraordinary high jewellery creations – illustrating nature's compelling beauty and transformative allure at its most majestic.
For over half a century, Graff has been dedicated to discovering and transforming nature's rarest diamonds into exceptional jewels. The Butterfly collection exemplifies this mastery of metamorphosis and devotion to perfection. Each jewel is meticulously crafted by master artisans, using the same exacting precision and flawless attention to detail as the magnificent and celebrated stones that have made diamond history.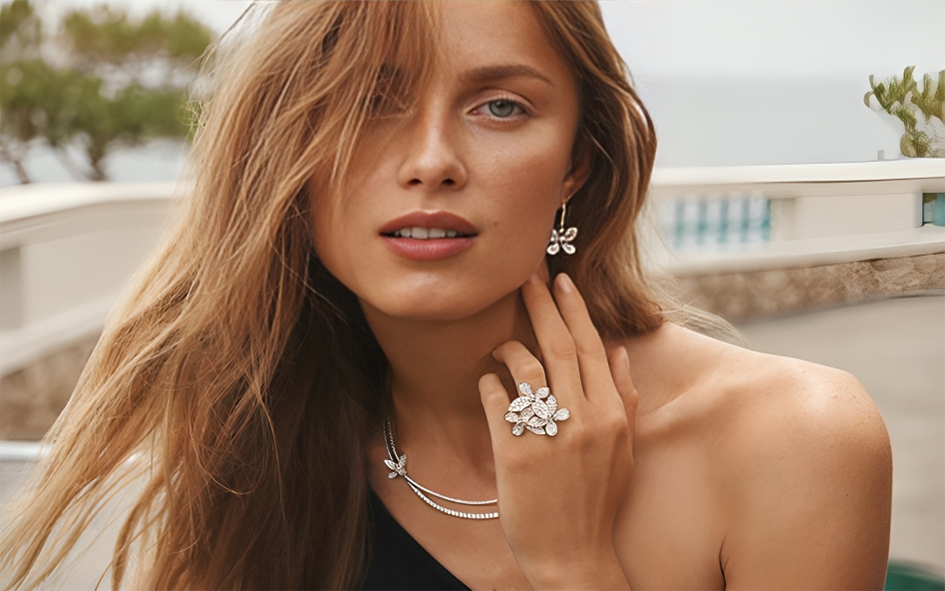 "The DNA of Graff is very distinctive, and while a stone-led design philosophy guides us, we are also inspired by the world around us. The outline of a butterfly, which has become synonymous with Graff, has, over the decades, offered us endless opportunities for reinterpretation," comments Anne-Eva Geffroy, Design Director at Graff.
She continues: "The inner fire and life a diamond holds within, make it the ideal medium to portray the natural beauty of the butterfly, and to give it permanence to endure through all of time."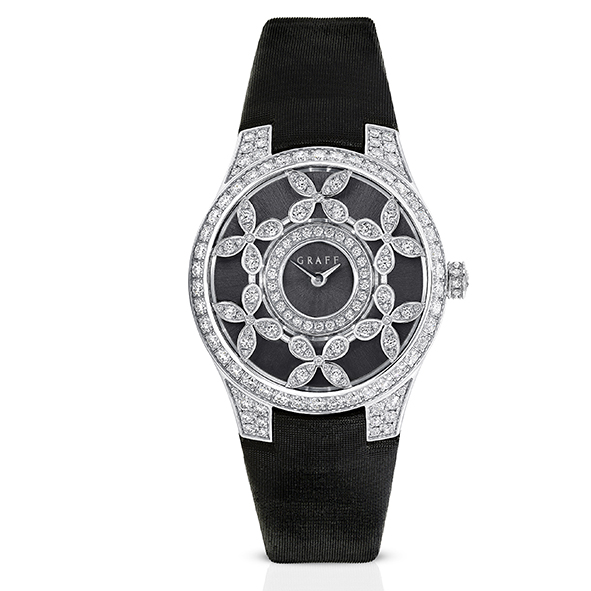 For more information about the new campaign, please visit: https://www.graff.com/uk-en/Graff-Butterfly.html
Th new collection is available in Graff stores at Bayt Damas, The Dubai Mall, Atlantis The Royal, and Mall of the Emirates, as well as online on Damas Jewellery: www.damasjewellery.com
GRAFF BUTTERFLY COLLECTION
Butterfly Silhouette
Designed to be worn every day – the Butterfly Silhouette collection captures the delicate form of a butterfly with wings outstretched. Mesmerising arrangements of round and marquise diamonds and clusters of pavé stones are crafted so that the jewels appear to dance when worn.
Pavé Butterfly
With single or triple butterfly compositions, the Pavé Butterfly collection encompasses rings, pendants, earrings and necklaces with bold, vibrant clusters of pavé diamonds and coloured gemstones that converge upon a single marquise diamond.
Classic Butterfly
A strikingly simple combination of pear shape and marquise diamonds recreate a butterfly's outline, with further multi-shape stones set to form a radiant ribbon of light that extends around the jewel – crafted by master artisans and shining with the finest Graff diamonds.
Butterfly Watches
A kaleidoscope of timepieces, from dancing butterflies that encircle the dial to elegant secret watches. Each piece is the result of a collaboration between Graff Luxury Watches in Switzerland and Graff's London atelier.