TANISHQ PREPARES FOR AKSHAYA TRITIYA GOLD RUSH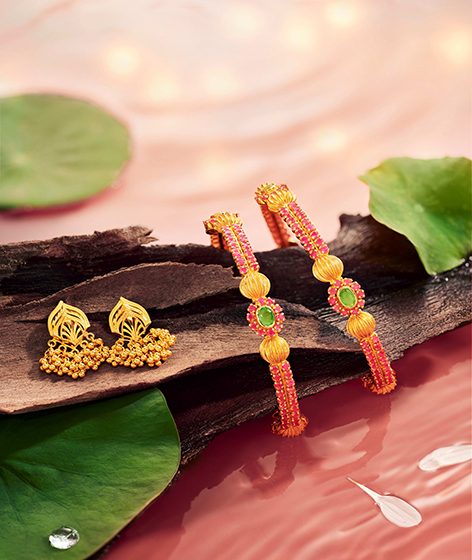 Dubai, United Arab Emirates
With gold high on the agenda this season, Tanishq is expecting walk-ins across its 7 stores in the UAE to double in the next few days with Akshaya Tritiya coinciding with the Eid weekend.
This is why India's most trusted jewellery brand is inviting customers to stay true to traditions whilst taking advantage of their best offer yet!
Visit any Tanishq store from now until 23rd April and you can get up to 25% off* on making charges of gold jewellery and on diamond jewellery value. And that's not all! New customers also get automatically enrolled into Tanishq's industry -leading loyalty program, Encircle, to start earning reward points with your first purchase.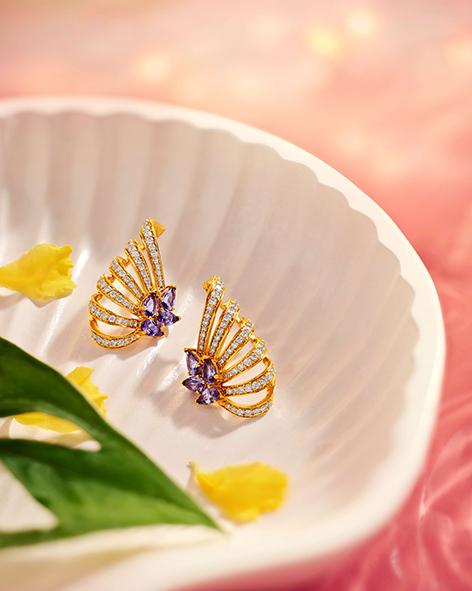 Odes to Tradition is the curated collection currently available in-store, which features a mix of gold and diamond jewellery that is stylish, elegant and appropriate for the occasion. Considering the trend towards more wearable pieces, customers will also find bangles and earrings that are lightweight and versatile but don't compromise on Tanishq's design prowess, superior craftsmanship and superlative product quality.
"We always say gold is an investment that never goes out of style and on this auspicious occasion we wanted to give our discerning customers choice and value. We've tailormade our in-store offering to reflect the seasonal and regional trends but also made sure the gold buying experience is enhanced with a great offer to go with our unparalleled customer service," said Aditya Singh, Head of Jewellery – International Business Division, Titan Company Limited.
In addition, customers can also get up to 100%* exchange value for their old gold jewellery bought from any jeweler and then use it to purchase the latest designs in-store. During this offer, customers will have the opportunity to own the latest collection of intricately designed jewellery from Tanishq which includes a stunning range of 18K and 22K gold and diamonds, solitaires, kundan polki and coloured stones. (*T&C Apply)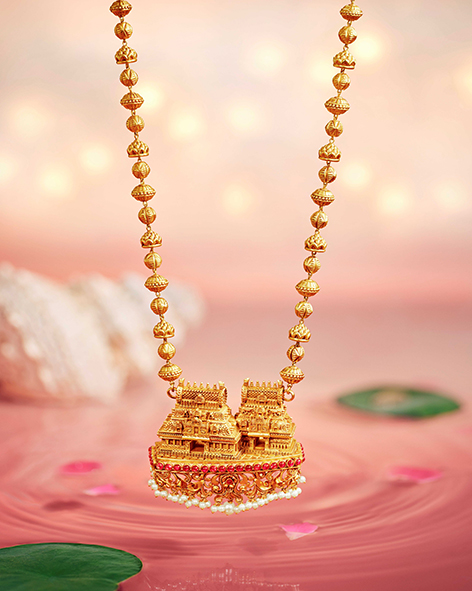 Tanishq guarantees purity and transparency in exchange value, thanks to the in-house state–of–the–art Karatmeter, which is most accurate way of measuring the purity of gold. A spectroscopic device that uses X-ray to provide an accurate and non-destructive method of testing the purity of gold, the Karatmeter can be used to test the Karatage of your jewellery in-store, at no cost.
Website: www.tanishq.ae
IG: tanishquae
Store Addresses: Tanishq Showroom
Karama Center Shopping Mall, Dubai
Al Souq Al Kabeer, Meena Bazaar, Dubai.
La Maison Du Luxe, Dubai Mall, Luxury Avenue, Dubai
Lulu Hypermarket, Ground Floor, Al Barsha, Dubai
Silicon Central Mall, Dubai Silicon Oasis
Al Saman Tower, Hamdan Street, Abu Dhabi
Al Fahidi Street, Dubai