Talea Collaborates with Italian Michelin Green Starred Chef Riccardo Gaspari for Six Hands Dinner
May 14, 2022

4 minutes read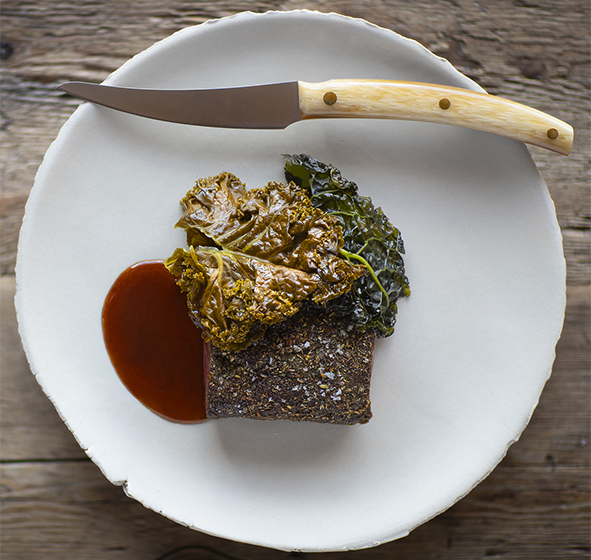 Abu Dhabi, 13 May 2022 – Talea by Antonio Guida, Emirates Palace's newest Italian dining destination, will host an exclusive six-hand dinner curated by Michelin green starred guest Chef Riccardo Gaspari, Chef Guida and the restaurant's Head Chef Luigi Stinga on 21 and 22 May, celebrating the best of Italian cuisine and showcasing a sustainable culinary experience.
The talented trio will take diners on a six-course gourmet voyage, creating an unforgettable dinner, served in a vibrant and interactive setting with live music. Paired with an array of rare Italian and French grapes, the special menu offers guests an intimate dining session that draws on the maestros' distinctive culinary styles to create "Cucina di Famiglia" – family-style cooking.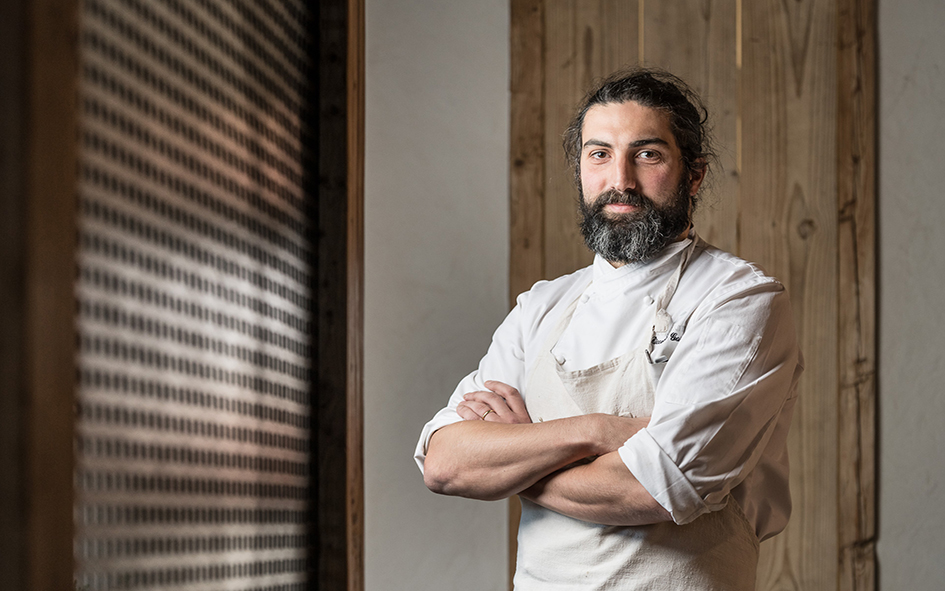 Guest Chef Riccardo Gaspari of Michelin-starred Sanbrite in Cortina, Italy, will bring to Talea his award-winning skills in regenerative cooking, whereby everything is born, transformed and regenerated in the kitchen to produce food that is sincere and in harmony with nature. For its efforts to combine culinary excellence with outstanding eco-friendly commitments, Sanbrite – whose name translates as "healthy pasture" and produces its own delicious charcuterie, cheese and meat – was awarded a green star for sustainability by Michelin Guide in 2020.
Commenting on the occasion, Chef Antonio Guida said: "Since its inauguration earlier this year, Talea at Emirates Palace, Abu Dhabi has always been at the forefront of culinary innovation to create exceptional dining experiences for our patrons. The six-hand dinner, in partnership with Chef Riccardo Gaspari, is a continuation of that journey, offering our guests not only the chance to dive into diverse techniques and interpretations of fabulous Italian cuisine, but a dinner menu that is environmentally sustainable too."
In his comments, Chef Riccardo Gaspari said: "I am deeply honoured and delighted to offer alongside Chef Antonio Guida and Chef Luigi Stinga my heartfelt tribute to Italy. My effort is aimed at creating a cuisine that respects the integrity of the product and creates the regeneration of each element. I hope our offerings at this six-hand dinner at Talea not only pleases the palette of our valued guests but also nourishes their soul."
The sumptuous adventure of the six-hand dinner at Talea begins with a delicately flavoured Sedano Rapa – celery root soup – with potatoes. Guests can then savour an inspiring oriental version of Astice Blue, a staple of Italy's culinary sophistication, with the blue roasted lobster presented with "Loazzolo" zabaglione, leek and Matcha tea. The marine overtures give way to Risotto with raspberry and herbs cream and a succulent serving of Filetto di Manzo or beef tenderloin, followed by fig-fed chicken breast with cannellini beans and seaweeds cream. The three master chefs sign off an evening of rare Italian gastronomic gems with an alluring Tiramisu.
While the six-course menu is priced at AED 460, guests can select grape pairings for an additional AED 180 or opt for pourings from the restaurant's rare beverage collections at AED 795. The six-hand dinner will run from 6:00pm to 10:30pm on 21 and 22 May.
For more information, visit mandarinoriental.com/talea or call +971 2 690 7999.