Serta Offers Massive Discounts of 45% to 50% During 3-Day Super Sale in Dubai
May 26, 2023

6 minutes read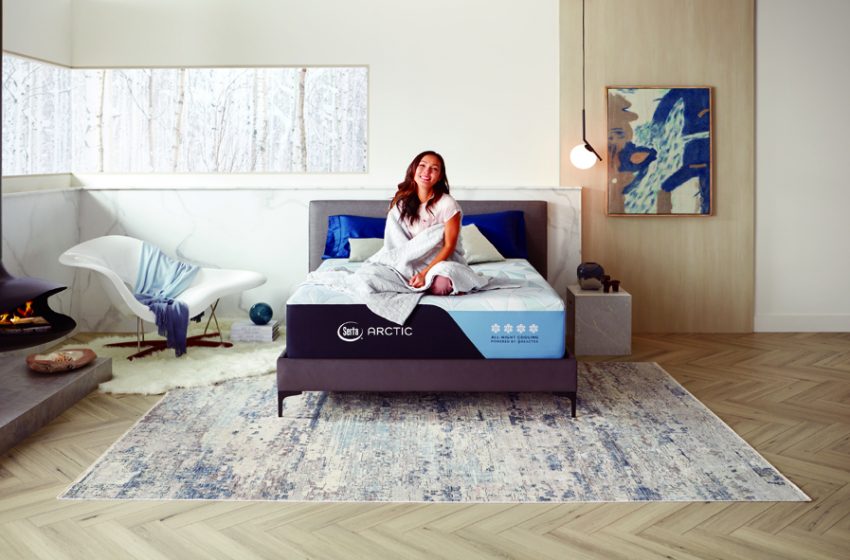 Dubai, UAE (May 26, 2023)
Serta, the renowned maker of the world's best mattresses, is delighted to announce its participation in the highly anticipated 3-Day Super Sale from May 26 to May 28 in Dubai. During this exclusive event, Serta will be offering an incredible discount of 45% to 50% on all premium mattresses and sleep accessories. This limited-time offer presents an excellent opportunity for shoppers to invest in a sleep solution rather than just a product.
The 3-Day Super Sale will enable customers to bring home mattresses that are specifically designed to provide a sound and healthy sleep experience. Serta's premium mattresses are synonymous with unparalleled comfort and superior quality.
As part of the sale, Serta invites customers to explore its flagship store located in Dubai Mall, where they can experience the epitome of luxurious comfort and find the perfect mattress for their needs.
Serta takes pride in introducing its exclusive grades, designed to provide unparalleled support and relaxation. Among these grades are the Lumbar Support 1000, Aristocrat, and Cool Breeze mattresses. Each mattress is meticulously crafted to deliver a personalized sleep experience, ensuring maximum comfort and rejuvenation for customers.
The Serta Dubai Mall flagship store also showcases a captivating collection of bed frames and headboards, which can be customized to match customers' preferred fabrics from a wide range of colors and fabric samples available in the showroom. This allows individuals to create a unique sleeping environment that perfectly complements their personal style. Serta believes in providing customers with a truly exceptional sleep experience, and this adjustable bed foundation embodies that commitment.
One of the highlights of Serta's collection is the highly popular and luxurious adjustable bed foundation. Offering various positions for activities such as watching TV, surfing the net, or reading, this foundation also includes impressive features like massage functions, under-bed lighting, and USB connectivity. Serta believes in providing customers with a truly exceptional sleep experience, and this adjustable bed foundation embodies that commitment.
When it comes to technology, Serta remains at the forefront of innovation. The Graphine Technology employed in Serta mattresses assists in removing negative energy and static electricity away from the body, resulting in a stress-free sleeping environment. This superior conductivity feature minimizes stress and exhaustion, ensuring a truly restful sleep.
The Posture Spiral Spring Technology (PSST) introduced by Serta is a groundbreaking advancement in spring mattress technology. This unique and patented spring system, made from continuous wire running from head to toe, provides up to 84% more support than single-coil designs. With head-to-toe alignment and independent coil support, the PSST minimizes disturbances caused by partner movements, ensuring an uninterrupted sleep experience. Furthermore, the higher coil count and inbuilt edge support contribute to firmer support and maximum sleep surface area.
Serta's Cool Action Micro Support Gel, another technological marvel, is designed to offer superior comfort and support. This gel-infused visco foam provides advanced pressure relief, ensuring a deeper and more restful sleep. The MicroSupport Gel works to support the body where it needs it most, allowing muscles to relax and rejuvenate, resulting in fewer aches and pains upon waking. Additionally, Serta's Cool Action material enhances airflow, whisking away heat from the body and creating a cooler and more comfortable sleep experience.
Furthermore, loyal members of the Faza and Essad loyalty programs will enjoy additional benefits throughout all Serta stores in the country during the 3-day super sale. Serta values its loyal customers and aims to provide them with exceptional rewards and exclusive privileges.
To take advantage of this incredible offer and transform your bedroom space, we invite you to visit Serta Abu Dhabi Airport Road, Serta Al Seef Village Mall – Abu Dhabi, Serta Sheikh Zayed Road, and Serta Dubai Mall. Our knowledgeable and friendly staff will guide you in finding the Serta bed that best meets your individual needs and expectations for comfort.
For more information, please call +971529041968 or +971 4 8853929 or email @ dfmc@emirates.net.ae.