Q Properties awards an AED 1.755 billion Construction Tender for Reem Hills Phase 1 villas
August 31, 2023

4 minutes read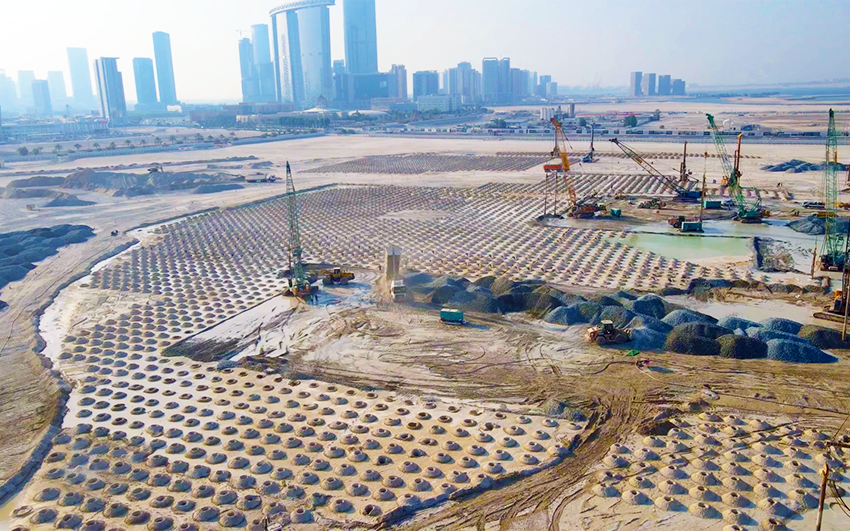 Trojan General Contracting will carry the construction work of sold out Reem Hills Phase 1 villas.
The contract will see the company construct 218 luxury villas in the only gated community on Abu Dhabi's Al Reem Island.
Abu Dhabi, UAE – 29 August 2023: Q Properties, the leading UAE real estate developer and subsidiary of Q Holding (ADX: QHOLDING), has announced today the award of AED 1.755 billion construction contract for Reem Hills Phase 1 villas to Trojan General Contracting.
Trojan will be responsible for constructing the fully sold out 218 luxury villas ranging from 4 to 7BR and developing 3 million sqft of built-up area (BUA). Situated at the heart of the capital, Reem Hills stands as the sole gated community on Abu Dhabi's prestigious Al Reem Island, focusing on exclusivity and well-being.
"The contract serves as a testament to our unwavering commitment to the project's construction timeline. Following a rigorous selection process, we are highly pleased with the significant progress achieved by Q Properties' team in advancing this landmark project." Said Majed Odeh, GCEO of Q Holding,
Reem Hills is an integral component of Q Properties' exclusive development portfolio, encompassing numerous residential, commercial, and retail projects currently in progress. With a substantial land bank exceeding 30,000,000 square meters, the company is strategically transforming vast, previously uninhabited expanses into dynamic urban communities to cater to the surging demand for real estate developments in the UAE market.
Commenting on the contract win, Mohammed Mahmoud, CEO of Trojan General Contracting, said: "We are delighted that Q Holding has put its trust in us to deliver the Phase 1 villas and be part of such a prestigious project. We are eager to work closely with their team and ensure the Reem Hills vision, which I believe represents an exciting new era for community design in the capital, comes to full fruition. Work will begin on the Phase 1 villas in September 2023".
Notably, the upcoming launch of the third and last phase of Reem Hills apartments is generating considerable interest and builds on the remarkable success of the project's previous phases, which sold out almost immediately.
This last phase will continue the legacy of the Reem Hills community, further delivering on Q Holding's commitment to contribute to the economic development of Abu Dhabi and supporting the global ambitions of the UAE.