Nakheel Mall launches month-long experiential beauty festival Beauty Unbound
September 17, 2022

9 minutes read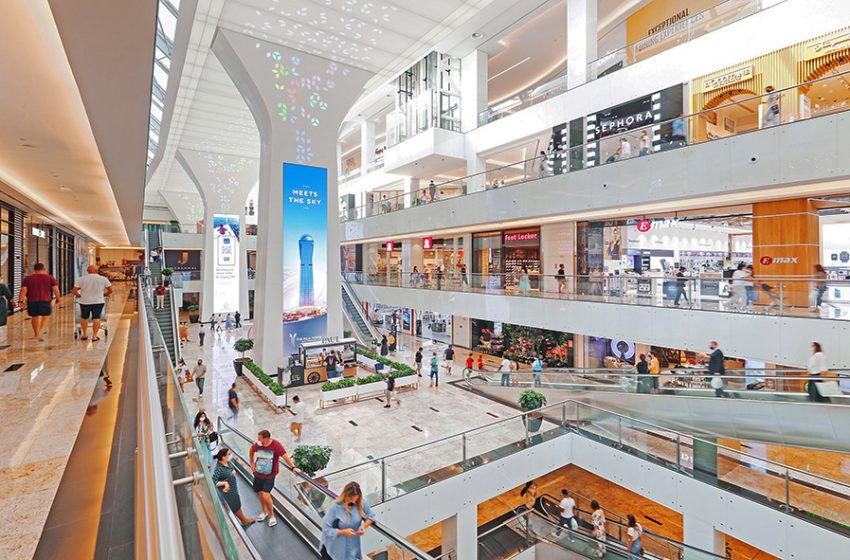 Inaugural beauty festival brings together beloved global brands under one roof.
Conscious consumers can experience wellness, sustainable, and natural beauty products in an immersive and interactive setting.
Visitors can attend weekly masterclasses by renowned experts in skincare and clean beauty, including sessions by celebrity haircare specialist Myriam Keramane and mental health expert Dr. Saliha Afridi.
Dubai, 16 September 2022
Nakheel Mall, the premium shopping destination on Palm Jumeirah, is providing a new experiential platform for the next generation of beauty seekers with the launch of Beauty Unbound, a homegrown festival that will bring innovative products from the world's top skincare, haircare and wellness brands, immersive experiences, and expert masterclasses all under one roof from 16 September to 16 October.
The month-long festival has been curated as a response to the fast-evolving beauty industry, influenced by discerning consumers whose outlook towards beauty and wellness is being shaped by the experimental and creative trends and brands that they find through social media. Consumer behaviour studies in 2021 found that about 52% of social media users discovered new products through TikTok(1). 
But even as they increasingly look online for inspiration with e-commerce witnessing a boom due to the pandemic, beauty buyers still favour the tactile nature of physical stores, wanting to see, experience and test products in person. One survey in 2021 found that 30% of customers in the Middle East preferred shopping for cosmetic products at department stores over other shopping alternatives(2). Shoppers are also seeking immersive experiences, such as mall pop-ups showcasing exclusive products, advanced and interactive technologies, gifts, giveaways, and masterclasses(1).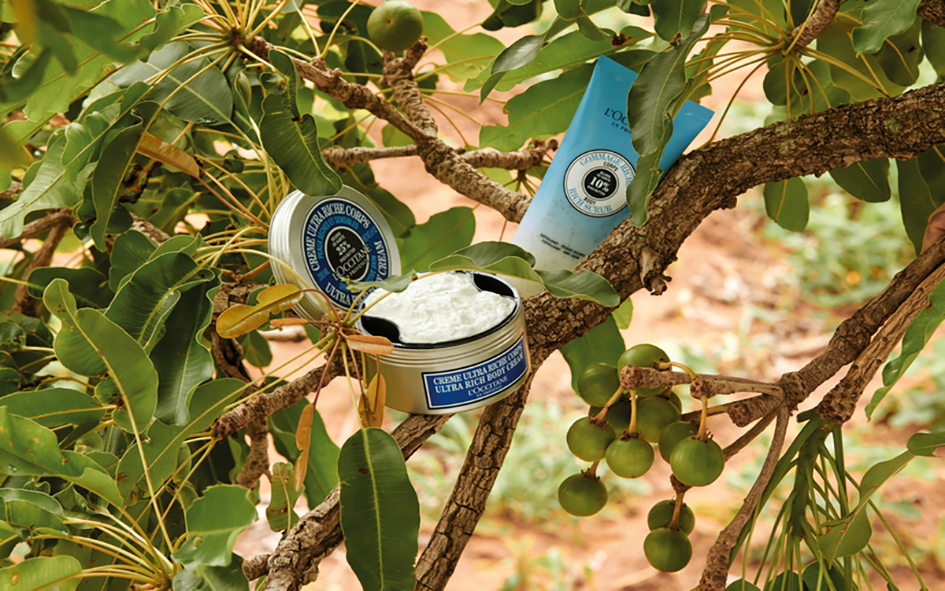 Addressing this desire for immersive experiences, Beauty Unbound will offer a multisensorial journey to beauty lovers and influencers with a showcase of some of the most popular and innovative beauty, skincare and wellness brands, including Elemis, a global British skincare brand; L'Occitane En Provence, a French luxury retailer of body, face and hair products, and fragrances; Ixora, an organic beauty, cosmetic and personal care brand; the Parisian haircare brand Myriam.K; and the vibrant L'Occitane Café in one location.
The month-long festival has also been designed to engage conscious consumers who prioritise authenticity, self-expression, and social responsibility, and seek brands that are versatile, complement their personalities, and allow them to boldly express themselves. Beauty seekers are looking for brands and products in three key areas: health (54%), staying clean (47%) and being presentable (43%)(2). Another study from 2021 showed that about 60% of beauty lovers in the UAE have become more vocal about sustainability efforts from brands and 56% are open to trying out new brands(3).
Visitors will be able to test new products and shop for organic, sustainable, and cruelty-free skincare ranges, while also attending insightful discussions with experts on trending topics in beauty and wellness. Beauty enthusiasts can sign up for the weekly limited-capacity sessions, including a panel discussion around skincare featuring panellists from Ixora, Elemis and L'Occitane En Provence on September 23 followed by an expert-led discussion by Chalhoub Group about clean beauty on September 29. Visitors can also look forward to a haircare masterclass by award-winning celebrity hairstylist Myriam Keramane of Myriam. K Paris on October 8 and a mental health session by wellness expert and founder of The LightHouse Arabia Dr Saliha Afridi on October 14.
Omar Khoory, Chief Assets Officer at Nakheel said, "Beauty Unbound is the latest offering in our ongoing commitment to enhance customer experience at Nakheel Mall. We have partnered with the most sought-after global brands that are bringing the latest beauty innovations and analysis tools for this showcase. Consumer beauty habits have evolved, with more focus on skincare, sustainability, and personalisation. And while the pandemic saw a rise in online purchases, it also ramped up in-store shopping as beauty lovers want a place to try different products and discover new ones. Our month-long festival will allow shoppers to experience brands in an immersive setting, and they have an opportunity to enhance their knowledge about conscious and clean beauty by attending our expert-led masterclasses."
Myriam Keramane, Founder of Myriam.K Paris said, "We are incredibly thrilled to partner with Nakheel Mall for Beauty Unbound. The theme of wellness is integral to the brand identity of Myriam.K Paris as we believe haircare is, in essence, a wellness journey in itself. We are excited to unveil the brand's diverse and widely coveted luxury hair care products to visitors. Shoppers will not only be able to buy our products at the interactive pop-up, but every visitor will also receive a personalised hair diagnosis. We are proud to partner with a regional retail leader that has created such a well-rounded experiential activation around wellness, our core brand pillar."
Joseph Kedemos, Managing Director at L'Occitane En Provence, Elemis and L'Occitane Café said: "We are extremely excited to take part in Beauty Unbound in Nakheel Mall. L'Occitane has always focused on ways to reduce, reuse and recycle, and we are excited to be sharing our sustainable products with visitors at this unique festival."
He continued: "Elemis is a skin wellness brand with an aromatherapist's soul, an artist's spirit, and a scientist's commitment to results. Our feel-good skincare products combine cutting-edge patented technology and generate proven results. Our approach to skincare is holistic; we believe in the power of engaging all the senses throughout the overall skin wellness journey. Our immersive stand will feature Elemis HD Scanner, a revolutionary skin analysis system which provides clinical imaging and face mapping to further analyse a range of skin concerns such as wrinkles, blemishes, and sun damage. We look forward to the big showcase at Nakheel Mall and to delivering tailored skin solutions for the mall's guests."
He added: "We are thrilled to welcome Nakheel Mall's guests to experience and dine at the L'Occitane Café, which is inspired by flavours of the South of France, for a multisensorial journey of Provence through beautiful textures and tastes."
Dr Nader Sheasha, CEO and Founder of Ixora said, "We are extremely grateful to Nakheel Mall for inviting us to participate in this new wellness and beauty event. Beauty and skincare are a big part of our daily routine, and it is important to be aware of what we use on our body to keep it healthy.  Your skin is a reflection of your overall well-being, which is why the products that you select to nourish your mind and body must not only make you glow in the moment but provide long-term benefits. We cannot wait to share our knowledge and holistic approach to beauty with the visitors of Nakheel Mall."
For more information on Beauty Unbound, please visit www.nakheelmall.ae or the social media pages on Facebook, Instagram and Twitter.