MSI's November deals 2022: Everything we expect from business and gaming laptops this season in UAE
November 9, 2022

10 minutes read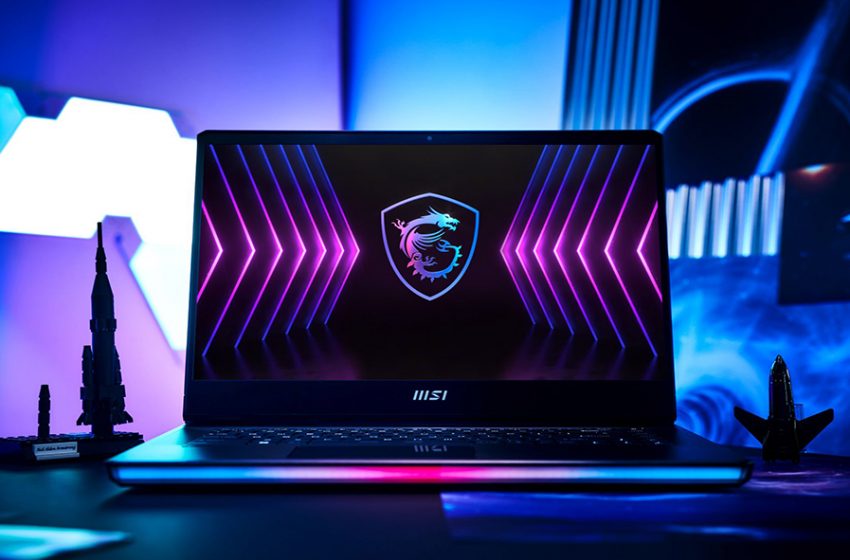 Dubai, UAE, 8 November 2022
Suppose you're looking to invest in a new laptop this season. In that case, MSI, a global leader in high-performance and innovative computing solutions, kicks off strong discounts on its top-range laptops throughout November 2022 in UAE.  Whether you're after a bigger saving on an older model or some new price cuts on the latest releases, there's going to be something for everyone available.
From Raider GE77 to Modern 14 series laptops, customers will be expecting a full range to get involved in this season's deal, which means the price drops on last year's laptops and discounts on the newest models and all the latest components within them. MSI is topping the charts in gaming laptop deals and gaming PC deals in the region. Everyone is excited to see what this November MSI brings in its authorized retail partners' stores in UAE, which are Virgin Megastore, Sharaf DG, Jumbo, Computronics, Emax, and HyperX.
These amazing deals will help you save money on outstanding laptop devices and even brand-new releases, and you will get a gift with every purchase. So get ready to shop quickly for the MSI November offers in UAE.
Mudit Nigam, MSI NB GCC Marketing Manager, said: "November is a month full of joy and gifts! MSI Laptops will have amazing offers throughout the month at all our authorized partners in the UAE, and anyone looking for an award-winning personal device should be excited! This offer is our way of helping empower and inspire residents to achieve their personal and professional goals with the right companion – an MSI Laptop".
From affordable to premium, here are some of the best deals on consumer laptops during MSI's November sale in UAE:
Raider GE77HX 12UGS
The Raider GE77 with the latest Intel i9-12900 HX series processor, combined with the latest NVIDIA's RTX 30 series graphics provides desktop-like performance. Experience a smooth and unprecedented boost in your multitasking and performance-demanding projects and games! The chassis itself has received an updated chassis design and retains the eye-catching panoramic aurora lighting which creates an alluring ambiance. Discounted price: AED 14,499 with gift included: MSI's Titan backpack.
Stealth 15M B12UE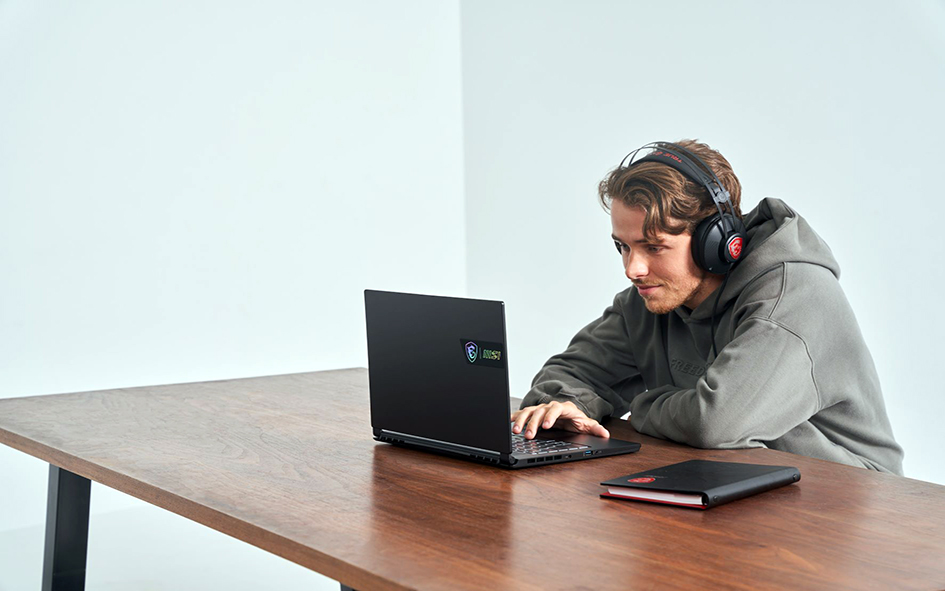 MSI Laptop with great hardware and professional aesthetics in a 21.55mm slim and 1.8kg ultra-light form factor and an amazing 144Hz IPS-level display. The Subtle core black finish gives you the confidence to bring it everywhere. School, work, or gaming, enjoy every moment with Stealth 15M. Discounted price: AED 6,499 with gift included: MSI's Gaming Mouse.
Summit E14 Flip Evo A12MT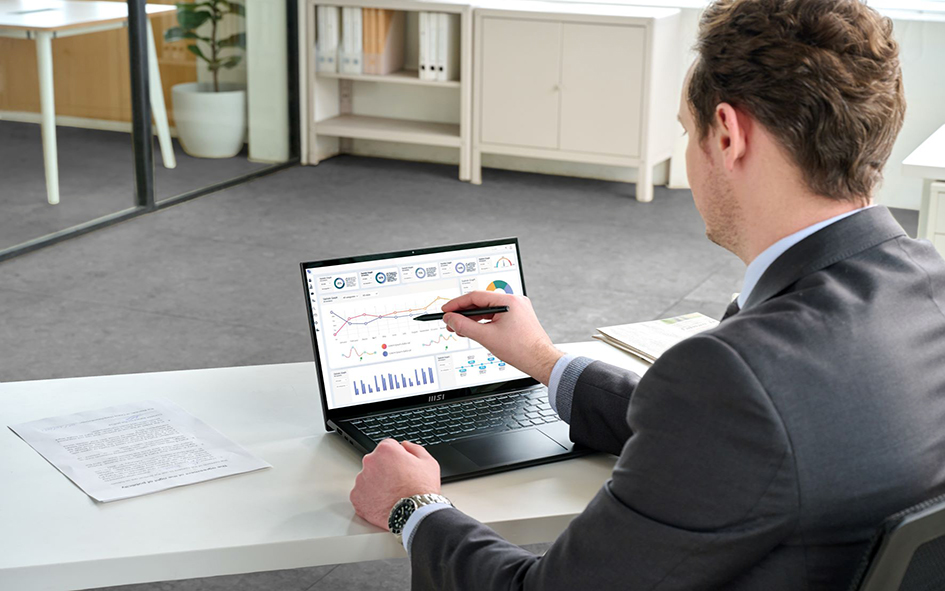 The Summit E14 Flip Evo is a blend of postmodern design with modern technology. Inspiring business elites with the latest 360-degree convertible design and 16:10 display ratio with an amazing touch screen. Included is MSI Pen to make notes or sign documents on the go! Enjoy the high performance and reliable design anywhere you go. Fold. Flip. Go. Discounted price: AED 6,499 with gift included: MSI's Topload bag.
Creator Z16 A12UET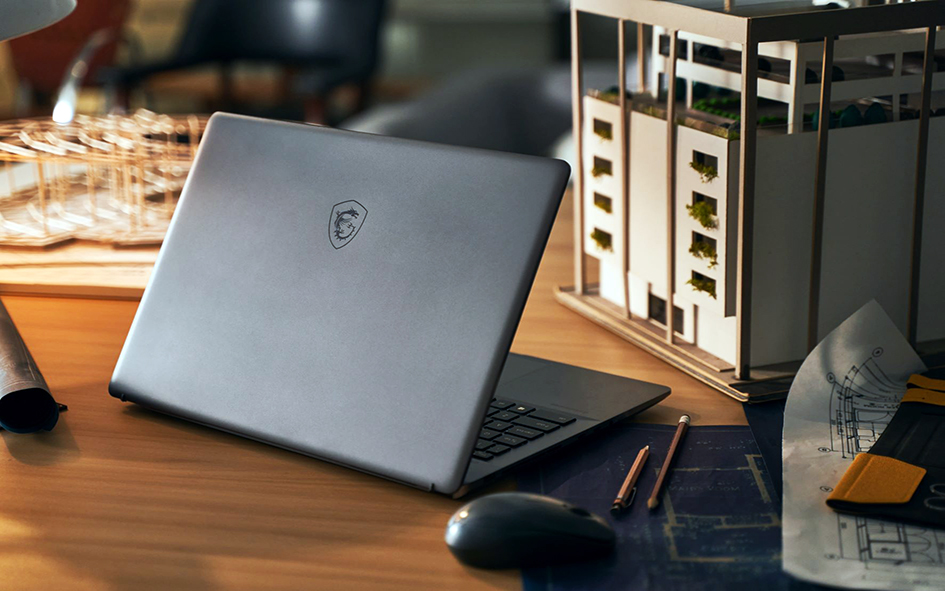 Aimed towards creators and professionals, the Creator Z16 is another good laptop based on its people-centric design philosophy. Creator Z16 combines rounded and fluid form with sleek edges, merging both postmodernism designs on the appearance of the product. Creator Z16 carries a tasteful and stylish CNC body with its unique color. In a variety of lights, the Lunar gray color on Creator Z16 changes like the phase of the moon, giving its subtle yet gorgeous details. Discounted price: AED 11,999 with gift included: MSI's Topload bag.
Modern 14 B11MOU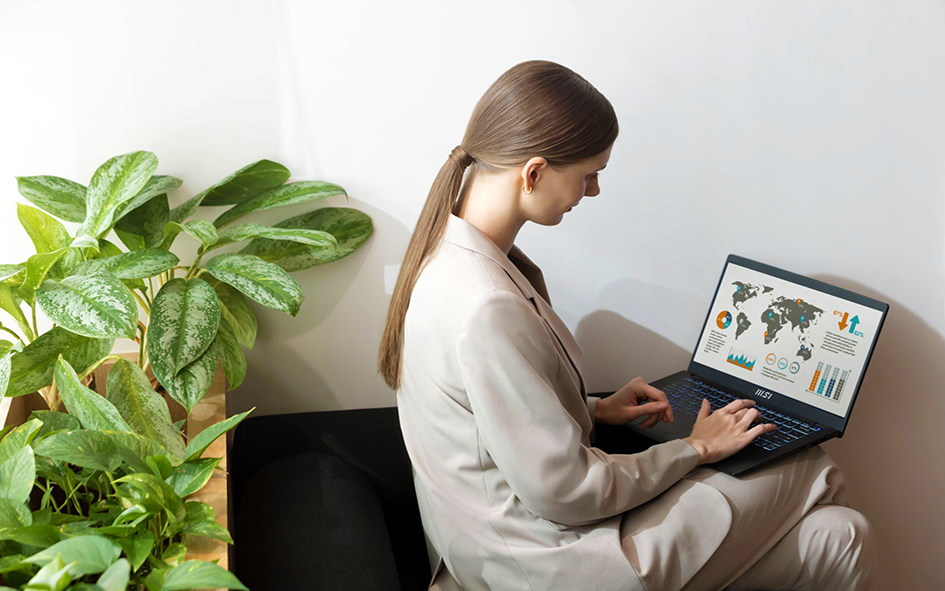 Another laptop that punches above its price. The MSI's Modern 14 B11MOU is crafted to keep the needs of business professionals and students in mind. Modern series is built in 16.9mm thin bezel form-fact and 1.3kg light chassis, with an amazing 10-hour battery and portable recharge cable to remain productive on the go! Productivity starts here with MSI Modern series laptops! Discounted price: AED 1,399 with gift included: MSI's Wireless mouse.
A laptop is a foundation for work or play. MSI's November event is the perfect opportunity to go for an upgraded or new laptop at a great price. MSI's laptops and electronic devices are only available in its authorized retail partners' stores in UAE: Virgin Megastore, Sharaf DG, Jumbo, Computronics, Emax, and HyperX.
Discover more and benefit from the November offer by visiting retail partners' pages as well in UAE:
*Virgin Megastore: https://www.virginmegastore.ae/en/search/?text=msi+laptop
*Sharaf DG: https://uae.sharafdg.com/?q=msi%20laptop&dFR[promotion_offer_json.seller_code][0]=sdg&dFR[promotion_offer_json.seller_code][1]=sdg_online_excl&post_type=product