LEGO® Middle East Unveils the Artistic Beauty of its Latest Botanical Collection
September 14, 2023

5 minutes read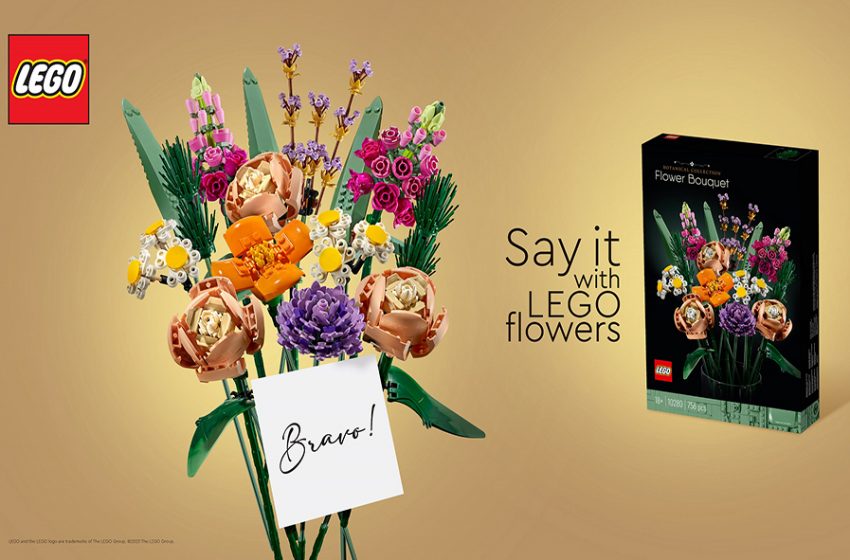 Dubai, United Arab Emirates; September 13th, 2023
LEGO ® Middle East is redefining the language of emotions with their stunning new Botanical Collection. These unique LEGO flowers are more than building sets – they embody the profound meaning behind every petal and leaf. They are designed to celebrate the heartfelt expression of feelings.
While many words may not feel expressive enough, the sentiment conveyed through flowers endures. The LEGO Botanical Collection paints a visual tapestry, capturing emotions that words often struggle to convey. It offers a remarkable outlet for personal expression, whether be it a grateful "Thank you", a jubilant "Congratulations", or a heartwarming "Happy Birthday".
Urszula Bieganska, Head of Marketing at LEGO MEA revealed the inspiration behind the campaign, expressing "Generosity is a beautiful trait that is symbolic of this region. We want the botanical collection we have today to help people cultivate a deeper connection among people through this beautiful practice of gifting – whether it's for a cherished Mother's Day or as simple as a thoughtful gesture, the LEGO Botanical Collection allows individuals to convey their affections in a lasting and meaningful way."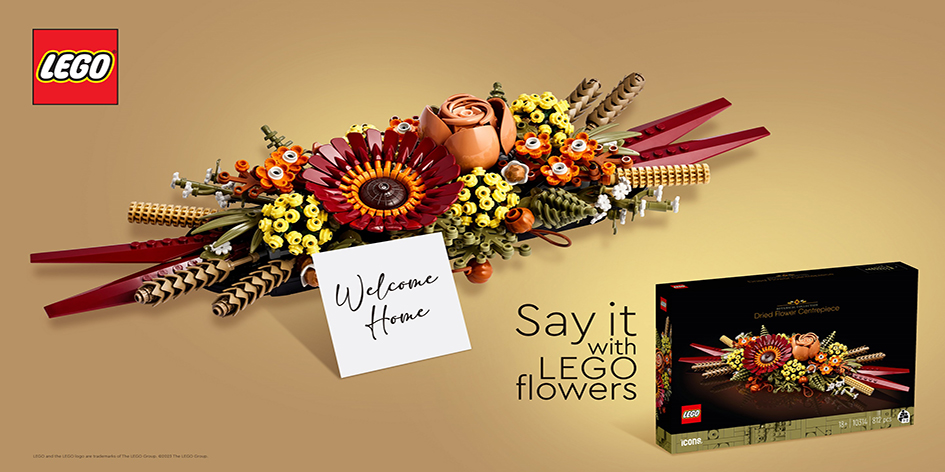 The LEGO Group has a wide range of these mindful models for the aspiring green thumbs and botanical lovers. From a flower bouquet, orchids, to a bonsai tree, design enthusiasts can now add a touch of serenity to spaces with these builds.
What makes these sets even more extraordinary is their compatibility with one another. Which means these design and floral enthusiasts can unleash their creativity, mixing and matching different LEGO Botanical sets to craft their own unique floral arrangements – from elegant table centerpieces to stunning wall displays, the possibilities are endless.
Moreover, this LEGO Botanical Collection uses a number of plant-derived plastic elements made from sustainable sugar cane. Definitely a good and bright, blooming alternative. The LEGO Botanical Collection is part of the LEGO sets made for adults, which gives them immersive building experiences that lets their creativity bloom. It also offers décor and design lovers a chance to elevate their passion by creating show stopping masterpieces to decorate their homes, offices or events.
Get ready to be blown away by these stunning LEGO Botanicals Collection! On September 16th, 2023, LEGO Middle East will be unveiling an Instagram worthy pop-up cart near the LEGO Certified Stores at the Mall of the Emirates. The stunning setup is entirely made up of a full range of LEGO florals that is beautifully built, carefully curated and aesthetically styled. It is perfect for capturing lively moments alone or with friends!
And here's the best part: LEGO Middle East has an exciting social giveaway planned for this pop-up experience. LEGO enthusiasts and photography aficionados, share your most creative and awe-inspiring pop-up posey images on social media. Use the hashtag #SayitwithLEGOFlowers. we'll be choosing two lucky winners with the most creative pictures, who will receive surprise LEGO giveaways at the end of the month.
Available at all LEGO retailers.