Juma Al Majid Est. Delivers 5 Kona EVs to Kingspan Insulation as Part of a Shared Commitment to Sustainability
May 23, 2023

4 minutes read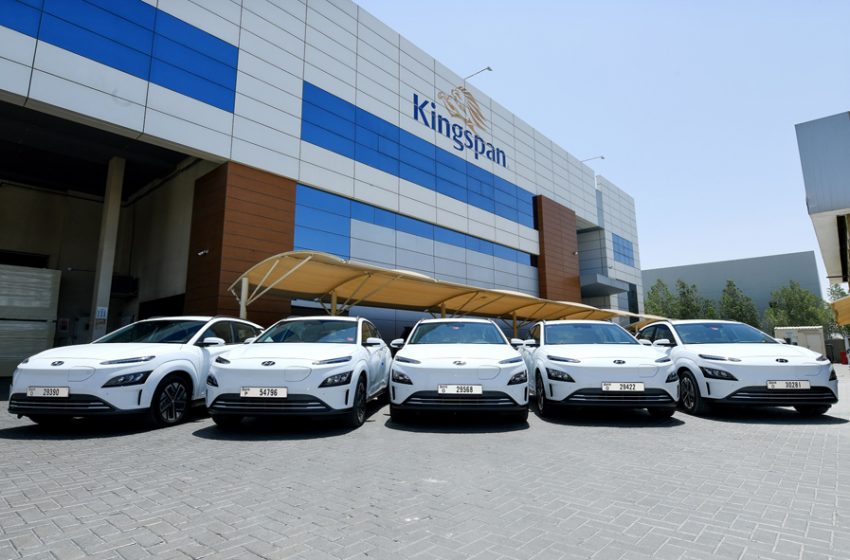 Dubai, 22 May 2023
Juma Al Majid Est., the exclusive distributor for Hyundai in the UAE, is announcing the handover of five Kona Electric vehicles to Kingspan Insulation, the global leader in advanced insulation and building envelope solutions, during a ceremony that took place on the 15th of May at Kingspan's premises. The Kona EVs were selected given both companies' efforts towards net-zero emissions in line with national initiatives and strategies.
Suliman AlZaben, Director of Hyundai UAE, expressed his excitement about the collaboration between Hyundai and Kingspan Insulation, saying: "Sustainability is at the core of our business model at Hyundai. We are committed to positively impacting the environment by deploying eco-friendly vehicles and are thrilled to be part of Kingspan Planet Passionate journey towards sustainability. As a company, we strive to offer the highest quality vehicles that cater to our customers' needs while ensuring minimal environmental impact."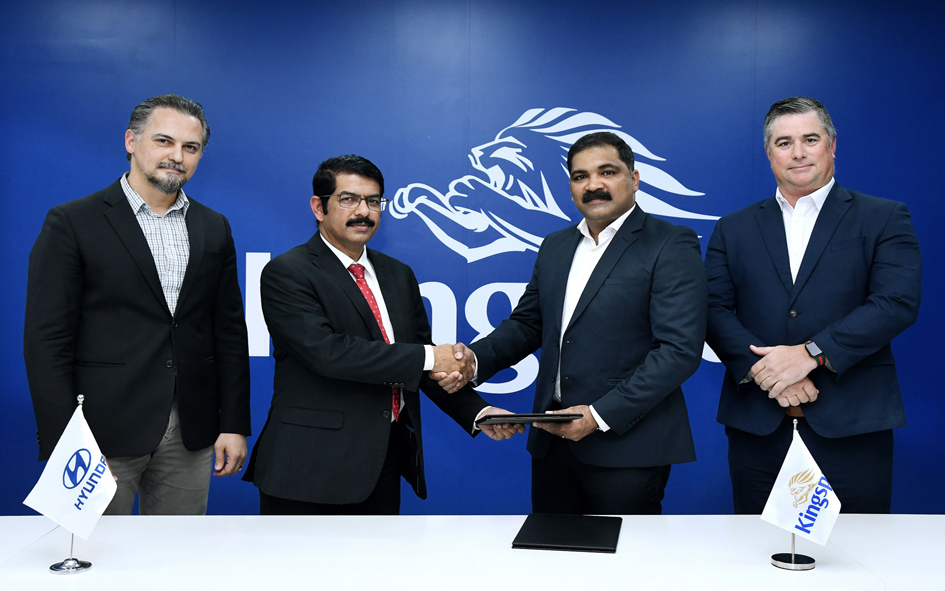 Kingspan's Planet Passionate initiative is their commitment to achieve ambitious sustainability targets by 2030 across four key areas – Energy, Carbon, Circular and Water. The initiative represents Kingspan's focus on taking a holistic approach towards creating a sustainable future, with each target across four focus areas i.e. carbon, energy, circularity & water, designed to make a positive impact on the environment. One of the core planet passionate initiatives is the replacement of all company owned cars with EVs, with 50% of the goal achieved in 2023 and 100% shift by 2025.
The Kona electric vehicle is environmentally friendly and offers a premium driving experience, capable of covering up to 484 kilometers on a single charge, which makes it the perfect choice for extended road trips. It is equipped with an Electric Parking Brake with auto hold and advanced safety features. The Kona also comes with LED headlamps (Multi MFR) and Daytime Running Lights LED (DRL), enhancing its appearance and improving driving visibility. These features cater to modern drivers' needs, making the Kona a top-of-the-line electric vehicle.
Sarmad Fakhri, Managing Director of Kingspan Insulation expressed gratitude towards Hyundai UAE, saying: "We are delighted to receive Kona EVs from Hyundai Juma Al Majid Est. We believe sustainable practices are essential for a better future and are excited to take this next step towards net-zero emissions. We thank the establishment and Hyundai for supporting our mission towards a greener environment."
This collaboration between Hyundai UAE and Kingspan Insulation is a significant step towards a cleaner future and highlights the growing importance of sustainable practices in the automotive industry.