Jacquie Aiche x Timex: Reimagining Our Timeless Legacy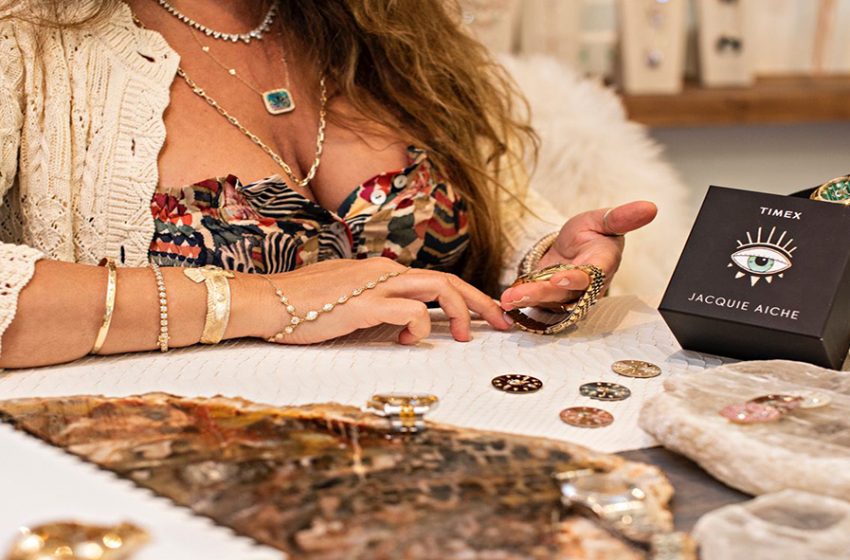 Bringing power to the present through the ethereal lens of fine jewellery.
Dubai UAE — A-list fine jewellery label Jacquie Aiche is delighted to announce its collaboration with TIMEX, a leading innovative timepiece brand since 1854. Available on jacquieaiche.com and Timex.com from 2oth October 2022, this limited-edition capsule collection, designed to empower women, will feature three mineral-inspired watches – Malachite, Tiger's Eye, and Lapis.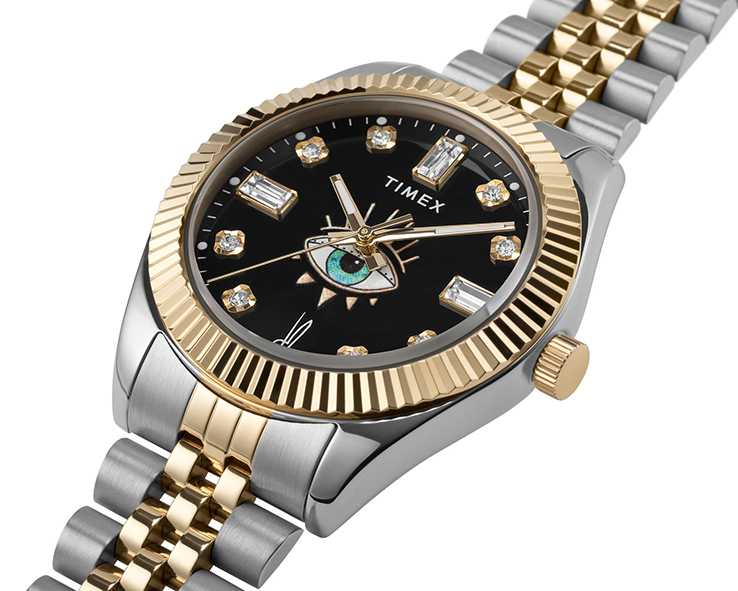 Using hand-selected minerals and crystals, designer Jacquie Aiche takes us down memory lane to the time when her grandmother was adorned with layers of amulets, including the evil eye, which was her favourite. "This collection is deeply personal to me and almost like a homage to my grandmother, who wasn't just a lover of beautiful jewellery layers but also the protective elements that each piece provided her. I could see how they would empower her, and thus, showcasing the eye on a wristwatch becomes a personal and sacred energy you can always carry with you," said Jacquie.
The collaborative collection features natural gemstone dials crafted from tiger's eye, lapis, and malachite, with each gemstone chosen for its healing properties. Tiger's Eye is a grounding stone that fills you with confidence and security, inspires you with a deep connection to the earth and shares the ability to enjoy the present. Lapis assists in self-expression, giving you the power to communicate your thoughts with clarity and confidence. And in the presence of Malachite, all negativity is repelled, allowing space to focus on what your soul truly needs.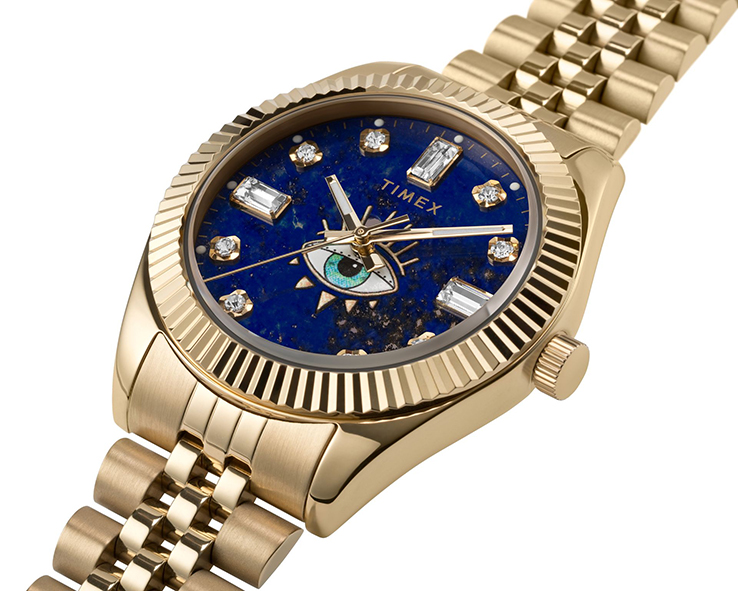 The Mineral Collection collaboration blends Timex's rich history of excellent craftsmanship and thoughtful design with the wild spirit of the JA tribe, complementing your jewellery stack and making every hour feel like the finest.
Jacquie launched her brand over a decade ago after a lifelong attraction to the healing power of gemstones. Through the Jacquie Aiche x Timex collaboration, Jacquie continues to translate creative expression through fine jewellery and cement her reputation as an internationally acclaimed fine jewellery label adorned by men and women worldwide.
The collection will launch this October and will be available online at jacquieaiche.com and Timex.com.
For more information and the full list of stockists, visit  www.jacquieaiche.com