INFINITI QX60: Customizable Luxury That Businesspeople Will Appreciate
October 17, 2023

4 minutes read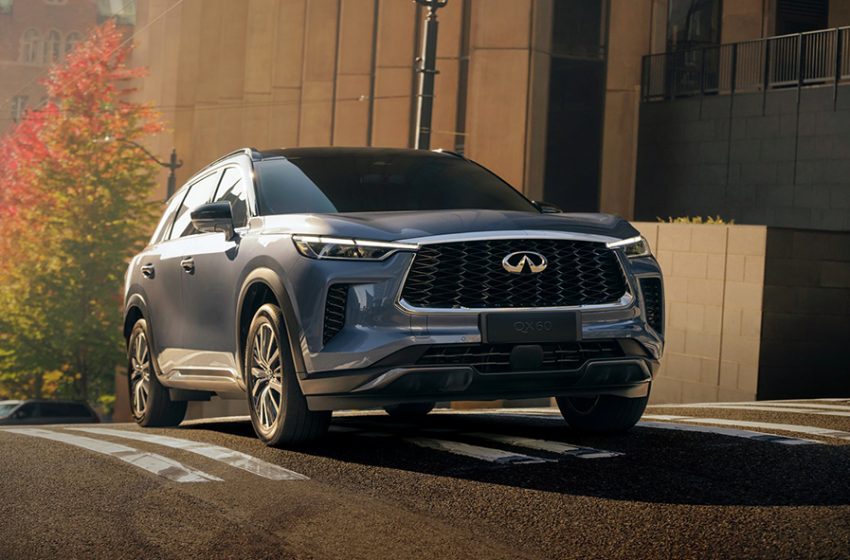 In the high-speed realm of elite business, where each choice holds significance and every second counts, the search for the ideal workspace is important.
Imagine a high-achieving businesswoman; her days inevitably packed. While she's explored various venues for her rendezvous – bustling cafes to formal glassy offices – she's irresistibly drawn back to her sanctuary on wheels: her beloved INFINITI QX60.
This elegant three-row SUV is meticulously shaped for success. Stepping into its luxurious cabin with comfortable hand-stitched leather seats, black ash open pore wood trim and diamond quilting, an immediate sense of tranquility envelops her, regardless of the splendour she's left behind. It is obvious that there is power under the hood and this is harmonized with a delicate design.
The QX60 seamlessly becomes her mobile office. A range of convenient technologies, including advanced fingertip-ready INFINITI IQ technology features facilitate effortless device connectivity via both wireless Apple CarPlay® and Android Auto® integration, transforming her commute into a focused oasis. Speed dialing important contacts is a breeze via the 12.3-inch touchscreen of the InTouch™ infotainment system, and the USB ports ensure her devices stay charged. Here, she efficiently reviews documents, gathers research, and prepares presentations in comfort.
When video conferencing partners inquire about her location, she proudly shares a panoramic view of the spacious interior that delights her. The car's deliberate quiet shields her from the outside world's noise, offering serenity in motion and clear thinking. Amidst corporate chaos, it provides an undisturbed portal where she can focus on what matters. If she craves inspiration, a touch brings Vivaldi to life, and the moonroof opens to expansive blue skies.
Top of Form
Bottom of Form
Being personally chauffeured means she can fully concentrate on her work while the QX60 takes care of the rest. With purified air and automatic temperature control, it brings her comfort even on the busy roads of the UAE. The amply proportioned vehicle is her secret weapon, enabling her to make the most of every minute in her day.
This model complements her executive persona with its premium design, both inside and out, but also elevates her status as she arrives at her destination in style, fully prepared to make a powerful statement in every boardroom and meeting.
The QX60 is both a means of transportation and her personal advantage. It effortlessly enhances her productivity with its full arsenal of features, making every journey a step towards her next triumph.
The INFINITI range can be found at INFINITI of Arabian Automobiles centers across Dubai, Sharjah and the Northern Emirates.