Indulge in an unforgettable Ramadan experience at OUMSIAT, Courtyard Meydan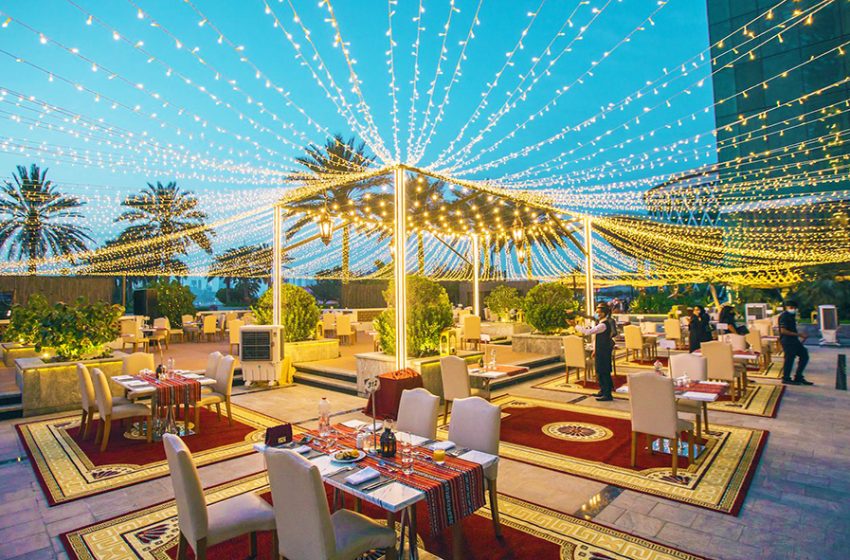 Dine under the canopy of twinkling lights this Ramadan.
Dubai, UAE (23 March 2023)
Experience authentic Arabian tastes with exquisite dining under the stars experience at OUMSIAT, Courtyard Meydan. Located within the breathtaking surroundings of The Meydan Hotel, this vibrant destination topped with contemporary luxury is a must-visit Ramadan destination this season. 
Captivate the essence of Ramadan with iridescent lights whilst dining under the stars. Influenced by Bedouin traditions, rich flavours have been perfectly curated to highlight the spirit of the Holy Month. Serving a menu of Middle Eastern, Asian and European dishes, Oumsiat is the perfect place to bring families and friends together for an Iftar meal.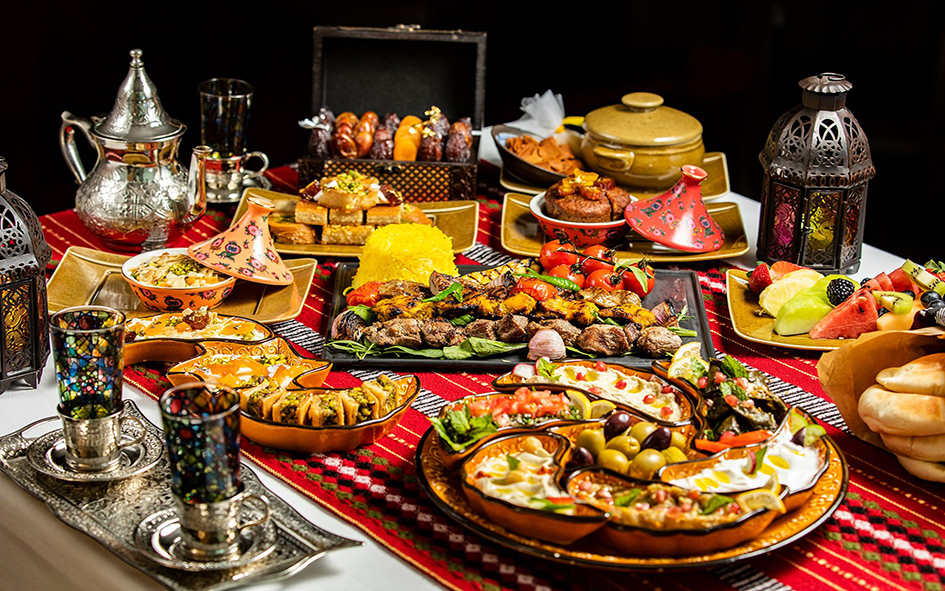 The enormous spread with 18 buffet stations and six live cooking stations, features gastronomic delights from across the world. From hearty meals to mouth-watering desserts and refreshing beverages, guests can enjoy the signature experiences at The Meydan Hotel.
Iftar at OUMSIAT:
Discover the sweet tastes of Arabian desserts with the signature Kunnafa and pudding live stations where authentic Umm Ali, Qamar al Dain and Muhalbyia are served.
PRICE: AED 199 per person inclusive of Iftar buffet and local bottled water, Ramadan Juices, Soft Beverages
TIME: Sunset to 9.00 PM
Buffet Highlights: 
35 types of salads.
6 live cooking stations including – Emirati lamb Ouzi, Lebanese Saj Manakish, and Mix Arabic Hot Mezze, Kushari, Japanese and Italian.   
18 buffet stations which include – Lamb Foga, Lamb Tharid and Harees inspired by Emirati culture Moroccan couscous and Lamb Tagine Iranian Zarish rice and kebab and so many more. 
24 types of mouthwatering desserts. 
Suhoor at OUMSIAT:
Taking the Suhoor experience to the next level, Oumsiat's extensive menu serving Moroccan tea, Turkish coffee and traditional Arabic coffee is the perfect end to the Ramadan nights. 
PRICE: Minimum spend of AED 150 on à la carte menu
TIME: 9.00 PM to 2.00 AM
Children ages 0-5 are entitled to complimentary dining and children ages 6-12 receive a 50% discount. Shisha will be available at additional charges at Farriers Terrace and in Oumsiat Outdoor Courtyard.  
For reservations please contact:
Email – Restaurants@meydanhotels.com
WhatsApp – +971 56 525 4040
Tel – +971 4 381 3111