IFZA partners with Al Habtoor Group to sponsor the Gold Cup Title at the Dubai Polo Club Series
February 24, 2023

3 minutes read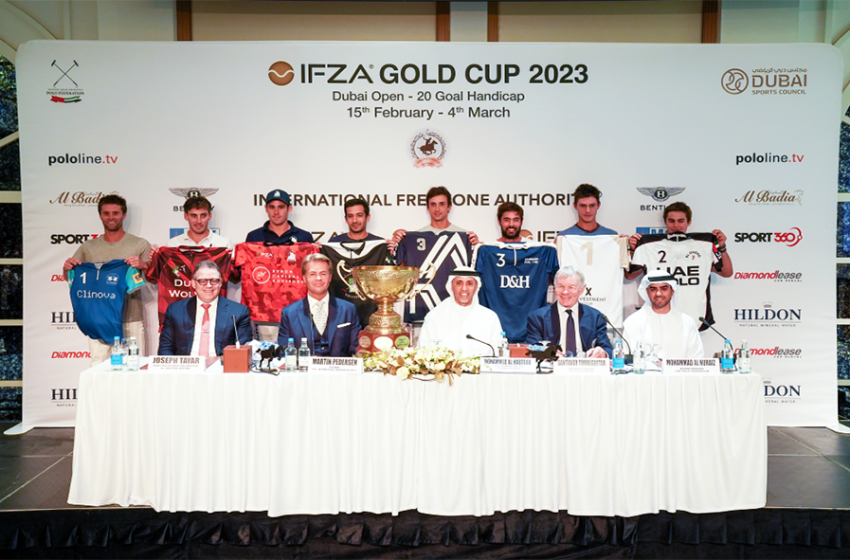 IFZA signs on as the Official Gold Cup Title Sponsor for the renowned Polo series at the Al Habtoor Polo Resort and Club.
Dubai, UAE –20 February 2023
IFZA Dubai, the UAE's most dynamic and truly international Free Zone, has announced the sponsorship of the Gold Cup Title at the Dubai Polo Club series, running from 15 February until 4 March 2023.
The signing ceremony took place at Al Habtoor Polo Resort and Club, and was attended by Mohammed Khalaf Al Habtoor, Vice Chairman and CEO of Al Habtoor Group, Founder of the Dubai Polo Gold Cup series (DPGC) and President of the UAE Polo Federation, and Martin G. Pedersen, IFZA Chairman.
The IFZA Gold Cup 2023 marks the 14th season of the tournament and has recently achieved a 20-goal handicap status, which ranks Dubai's polo scene among the most prestigious polo capitals in the world.
Mohammed Al Habtoor said, "We are proud to partner with IFZA as Gold Cup Title sponsors this season. Thanks to our partnership with IFZA, we will be able to continue supporting the world's best teams to compete for international recognition."
Martin G. Pedersen commented, "As one of the leading free zones in the UAE, we are delighted to support the prestigious Dubai Polo Gold Cup series in its 14th season. The tournament brings the best Polo talent from across the world to Dubai, placing the emirate at the forefront of the international polo circuit. We look forward to introducing our international network of Professional Partners and other guests to this elite sport."
The sponsorship secures IFZA's presence during the Club's calendar of polo events for the year. IFZA will also continue to host its hospitality lounge for its guests and Professional Partners at the Al Habtoor Polo Resort hotel.