Hyde Dubai and KO8 Fitness: Running into a Healthier Lifestyle with Dubai 30 x 30
November 16, 2023

7 minutes read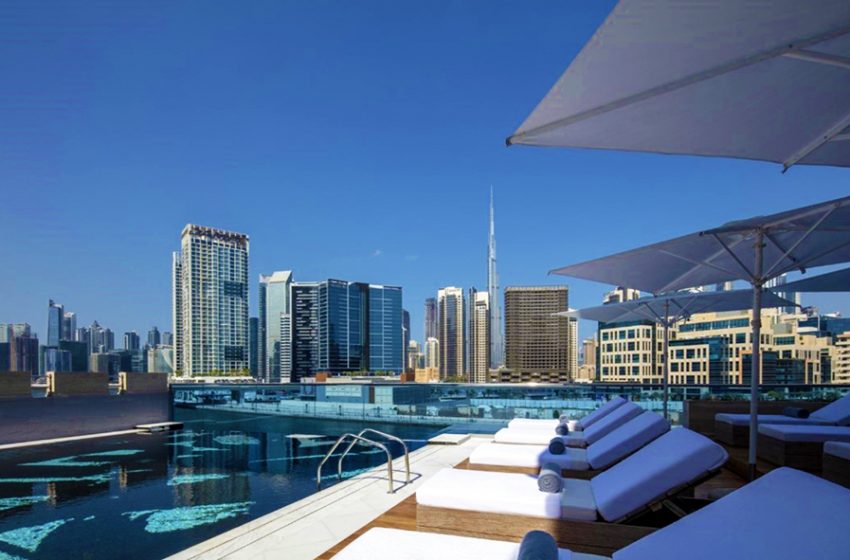 November 2023, Dubai, UAE
Playful and art-led lifestyle hotel, Hyde Dubai is teaming up with KO8 Fitness to add a unique flavor to the Dubai 30×30 initiative. It's time to break a sweat in style with a touch of fun.
On Saturday November 18th, at 8:30 a.m., Hyde Dubai will be your host for a delightful community run along the picturesque Business Bay Canal. The goal is to encourage people to get active and embrace a healthier lifestyle in a fun and entertaining way.
Participants in this community run will be treated to light refreshments after their run, ensuring they have the energy needed to make the most of the experience. Additionally, all participants will receive a generous 30% discount on all treatments at Cinq Mondes Spa in Hyde Dubai.
In addition, Cinq Mondes Spa at Hyde Dubai is also offering special promotions exclusively during the entire month of Dubai 30×30:
Book a rejuvenating 60-minute Deep Tissue Massage and receive a complimentary Therabody Theragun Mini for your own relaxation haven, all for an unbeatable price of just AED 600. This is an offer you won't want to miss, especially when you consider the Theragun Mini's standalone price of AED 730. It's a deal that's music to your muscles and your wallet!
Pamper yourself with a splendid 30% discount on all Cinq Mondes Spa treatments that use Comfort Zone products and enjoy the same fantastic discount on the spa's retail items from this premium skincare brand.
Hyde Dubai is thrilled to be part of the Dubai 30×30 campaign, promoting a healthier and more active lifestyle for Dubai residents. Everyone is invited to join in, get active, and prioritize their well-being.
Charles Clark, General Manager of Hyde Dubai, remarks, "Wellness has always been at the heart of Hyde Dubai. We believe in providing not just a place to stay, but an experience that fosters a healthy and active lifestyle. Partnering with KO8 Fitness for Dubai 30×30 is a testament to our commitment to the well-being of our community, and we're excited to take this journey together."
KO8 Fitness Dubai is renowned for its innovative fitness programs, featuring personalized workouts and suspension training that adds an element of excitement to the exercise routine. Sean Clancy, a former professional athlete and Chief Operating Officer of KO8 Fitness Dubai, expressed his enthusiasm for this partnership: "We believe in the power of community and exercise in promoting a healthier lifestyle. Join us and let's make fitness a joyful experience."
To participate in these fun and invigorating runs, interested individuals can register via this link:Sign Me Up!
*What: Community Run with Hyde Dubai and KO8 Fitness
*Where: Hyde Hotel Dubai
*Dates: Saturday, November 18th[GU1]
*Timings: 8:30 am to 9:30 am
*Participants will be treated to refreshing refreshments and surprise goodies from Hyde Dubai and KO8
For more information, visit Hyde Hotel Dubai or reservation@hydedubai.com / +971 44 871 1111. Get social: https://www.instagram.com/hydedubai/.
---