Green Gardenia Landscaping LLC Are Turning Spaces into an Oasis of Serenity in Dubai
September 20, 2022

5 minutes read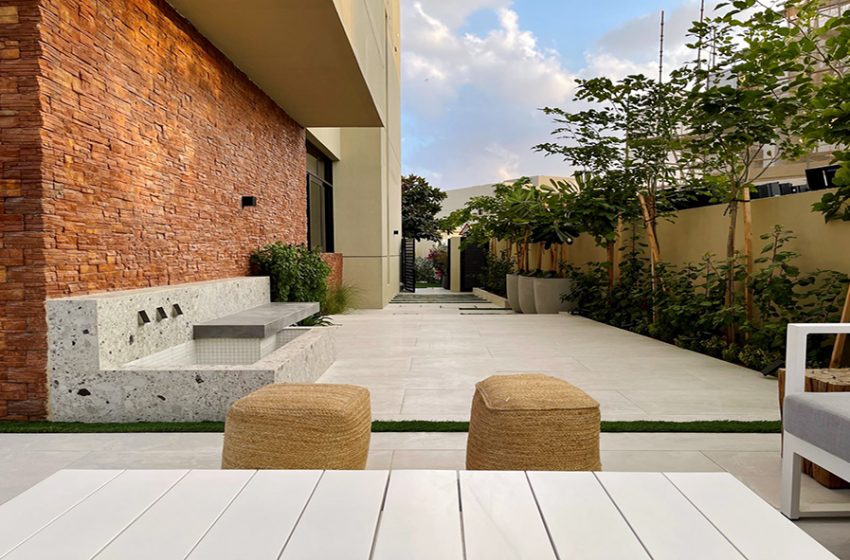 If you're looking for a landscape architect and gardening design company, dedicated to providing first-class services to their clients, then look no further than Green Gardenia Landscaping LLC, in Dubai.  The team at Green Gardenia Landscaping consists of highly trained professionals who offer expert gardening design and landscaping services, turning your space into your very own oasis of serenity. Their gardening design solutions can be personalized to suit your distinctive needs and they offer their services to both commercial and residential institutions such as property developers, parks, and more. With such high standards and dedicated service, it comes as no surprise that the company was awarded by Luxury Lifestyle Awards for Best Luxury Interior Landscaping for Private Villa in Dubai, UAE, 2022.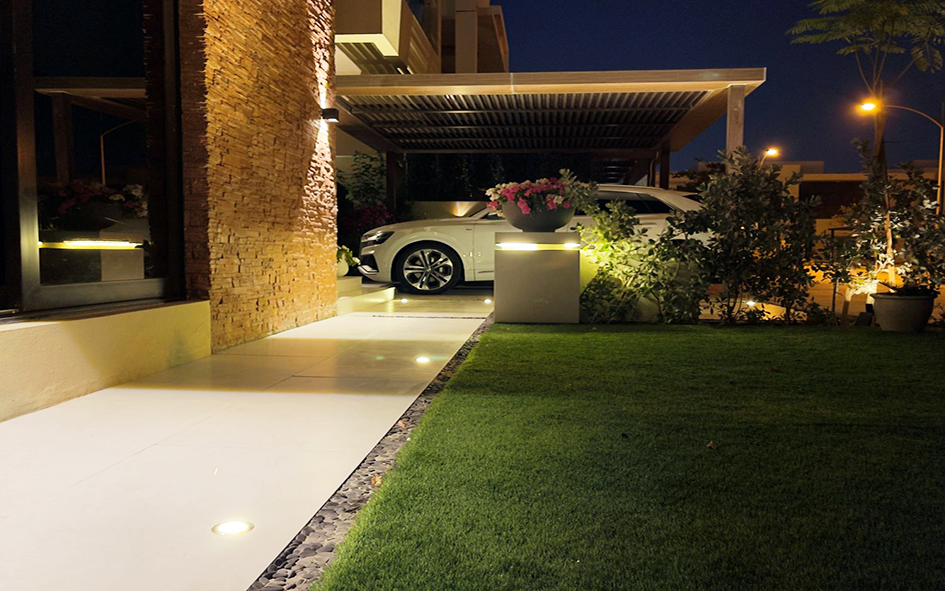 The award-winning and luxurious Private Villa was inspired by a light, white and wooden look following the interior theme of the living room. The idea was to have a consistent inside-outside extended view and a bigger garden area. The pergola outside creates a subtle play of light across the white matte-finish tiles, which provides a neutral look to the garden with soft textures and colours seen throughout. The BBQ area is a bespoke design of big porcelain slabs for walls and an island in the centre, which is great for entertaining guests on a lovely weather day. The garden is decorated with seasonal flowerpots and the water feature element is a masterpiece as its gentle sounds allow for a tranquil walkway experience.
Founded on the principle of 'Estidama' which translated means 'sustainability,' Green Gardenia Landscaping sets its goals to provide the highest quality construction services and designs to satisfy its clients' project goals. Their works promote sustainable development that supports planting drought tolerant plants, water reduction irrigation technologies and other factors that can provide aesthetic value to the environment, whilst preserving the heritage and culture of the community. Every phase of landscaping works starting from the design stage, construction, and maintenance phase of both residential and commercial projects, takes sustainability into massive consideration.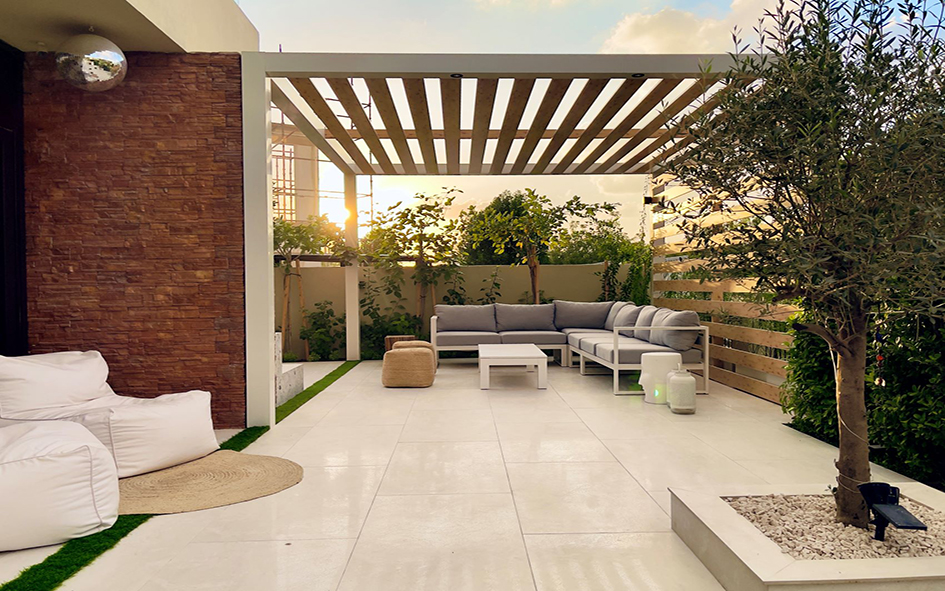 Following the current environmental trend, it has become imperative to preserve the natural world we live in. Businesses in both the private and commercial sectors are trying their utmost best to nurture our natural resources so that we can live in a greener and more sustainable world, paving a positive pursuit for future generations. That's why companies like Green Gardenia Landscaping deserve to be celebrated for their innovation and dedication to preserving natural landscapes whilst simultaneously creating design solutions to improve the existing environment. They pride themselves on their company values dedicated to providing the best viable solutions for all landscaping matters.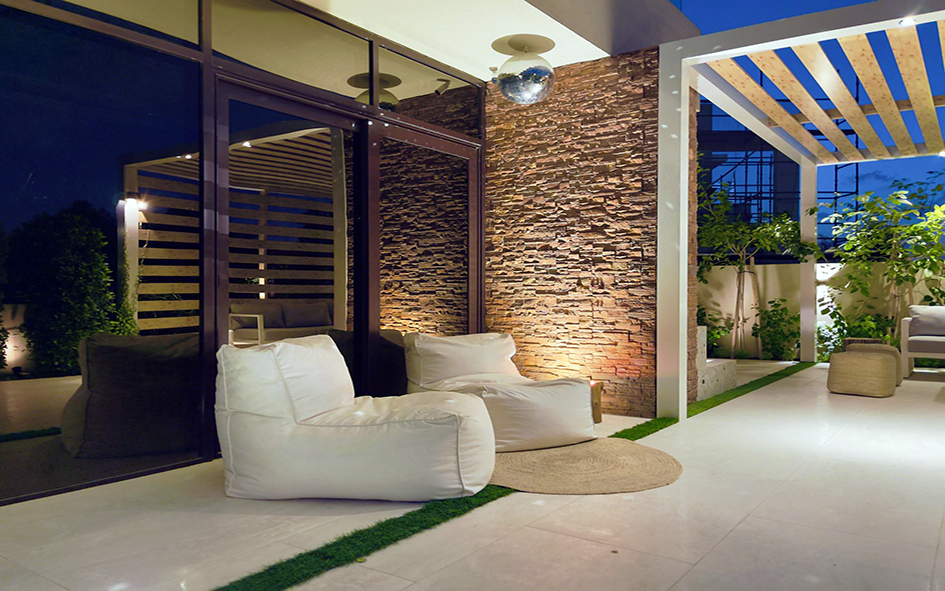 Green Gardenia Landscaping are the leader in the landscaping industry in Dubai because its customer service and satisfaction are at the root of what they do. The team works on fully understanding their client's needs and exceeding their expectations at the same time. The architects, designers and gardeners strive to create uplifting surroundings and vibrant spaces, giving your property a touch of life that ignites happiness and serenity, and a little bit of magic. Green Gardenia Landscaping is a perfect amalgamation of science, sustainability and art, making them one of a kind in their industry.
For more details, please visit: http://www.greengardenia.ae/