GET YOUR BEAUTY SLEEP WITH OLIVANNA'S NIGHTTIME ROUTINE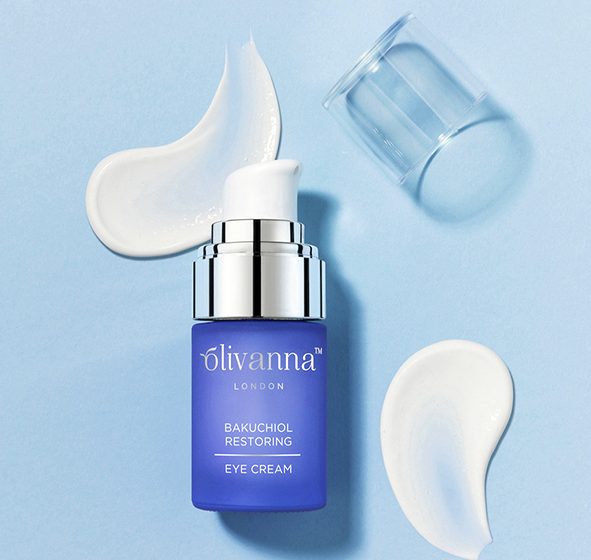 Boost your beauty sleep with Olivanna's nighttime skincare trio and the luxury satin sleep mask to restore your skin overnight. With natural and effective ingredients such as Bakuchiol, a plant-based alternative to retinol for under eyes and skin, and the collagen-boosting Intense Repair Night Cream, you can rest assured that your skin will feel revived and renewed when you wake up.
BAKUCHIOL RESTORING EYE CREAM
Olivanna's specifically formulated Bakuchiol Restoring Eye Cream is gentle, yet effective enough to see a noticeable improvement and awaken tired eyes. This luxury, lightweight eye cream firms the eye area, lightens the appearance of dark circles and reduces puffiness, with its powerful blend of collagen-boosting bakuchiol and restorative elderflower extract. The delicate eye area is renewed, leaving skin brighter, smoother and hydrated.
BAKUCHIOL MIRACLE NIGHT SERUM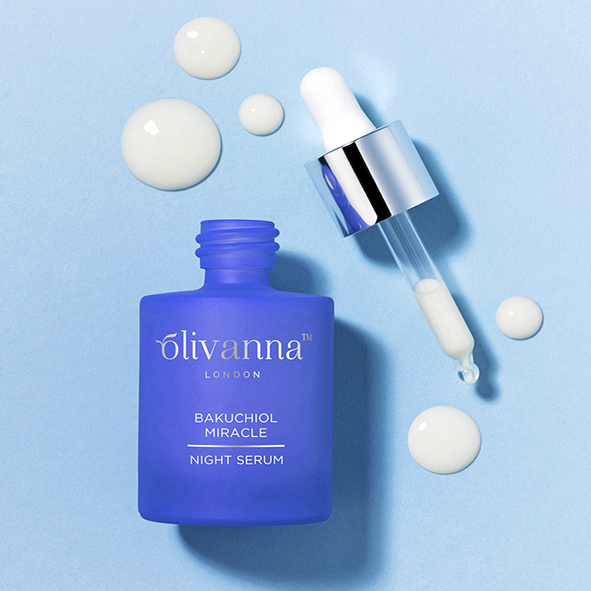 This night serum is an exciting plant-based alternative to retinol that boasts the same anti-ageing benefits, the serum works miracles to restructure and rejuvenate your skin whilst you sleep, making your skin look and feel more radiant upon awakening. It is a night-time booster to supplement your existing skincare products. It stimulates collagen production and significantly improves the texture of your skin without irritating it.
INTENSE REPAIR NIGHT CREAM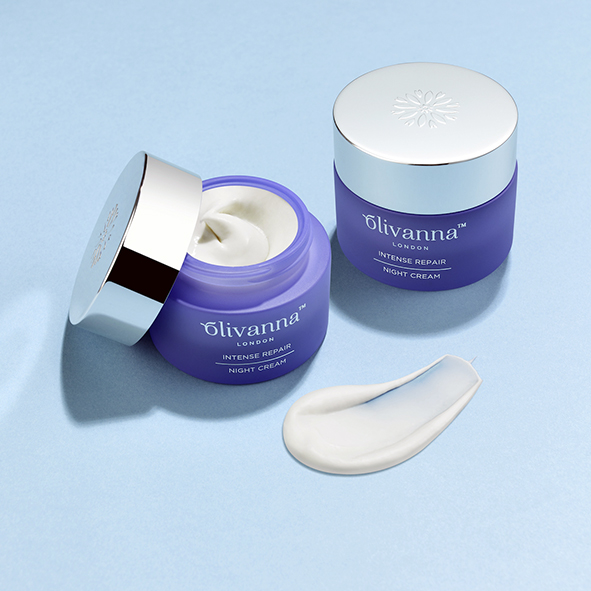 This night cream melts into the skin, providing rich nourishment with collagen-boosting organic cotton thistle extract and a proven powerhouse blend of botanicals to restore and revive skin whilst you sleep. Skin awakens looking refreshed, glowing and renewed. Use nightly for plumper and smoother-looking skin with improved elasticity.