Dubai Festival City launches a brand-new series of fitness events for all the family
October 5, 2022

11 minutes read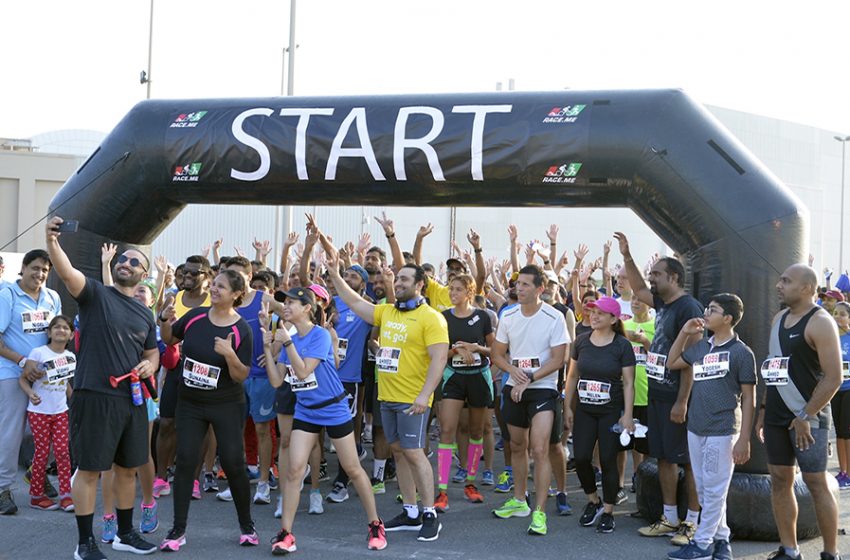 Starting from October 2022 until March 2023, the Festival Fitness Series includes the popular Dubai Festival City Half Marathon and a series of Night Runs along the beautiful waterfront promenade
Special family experiences like the Halloween Run, Doughnut Run and much-anticipated Dubai Festival City Santa Run will also be included in the Festival Fitness Series
Dubai, United Arab Emirates, October 4, 2022
Dubai Festival City, Al-Futtaim Real Estate's fully integrated destination, is all set to host its annual Festival Fitness Series starting on the 22nd October 2022 to 20th March 2023. The Festival Fitness Series supports Dubai Festival City's commitment to building a close-knit community through participation in activations that encourage the community members to live healthy lifestyles.
As the destination for fitness events, Dubai Festival City partners with Race ME Events and Dubai Sports Council to organize these runs and marathons to promote community happiness and togetherness. The series will feature DFC's flagship runs such as Santa Run, DFC Half Marathon in addition to Halloween, Doughnut and Night Runs. In line with the UAE's Wellbeing Strategy 2031 on health and fitness, Dubai Festival City encourages community members and beyond to improve their physical and mental wellbeing through fun family-friendly fitness events such as the Festival Fitness Series.
Registrations are open today – Mark your calendars and sign up now at raceme.ae.
Half Marathon
Calling all the running warriors! To start the Festival Fitness Series, Dubai Festival City is bringing back the fifth season of the Half Marathon on October 22nd, 2022. Depending on the level of skill, runners can take part in the 21.1km half marathon, the 10km or 5km routes. The event also includes a 1km fun run for the kids. The marathon is open to both seasoned marathon runners as well as aspiring amateurs. The run provides a great opportunity for participants of all levels to come together, enjoy and truly embrace the spirit of fitness.
Halloween Run
Get into the spooky spirit with the second edition of the Halloween Run at Dubai Festival City! Dubai Festival City will host the spookiest run of the year on October 29th, 2022 where residents, tenants, members, mall visitors, families and their kids are encouraged to wear their best Halloween costumes. Participants that complete the fun run to stand a chance to win great surprises.
Night Run
Take in the Dubai Festival City night-time lights with the return of the Night Run series! Dubai Festival City will host the second edition of the Night Run on October31st, 2022, at Marsa Plaza. There will be a sequence of Night Runs all through the season on alternate Mondays with the first half to commence in 2022 and the second half spread out until March 2023. Challenge your friends and families to take on the 2.5km, or 5km routes while seasoned runners can opt for the 5km route. A leader board will be displayed to keep score of the ten Night Runs – participants who make it through all runs in the fastest time will be awarded.
Doughnut Run
The yummiest run is back for the second time this season! To be hosted on November 13th, 2022, participants and their families will run/walk to the first doughnut station (1KM) to eat 1 whole doughnut and when ready to leave the station (with an empty mouth), a wristband will be given and sent back on the 1KM route towards the finish. Racers will be given a wristband for every doughnut eaten.
Santa Run
For all the fit festive lovers, the most anticipated festive run returns! Dubai Festival City's annual Santa Run is set to take place on December 10th, 2022. The Santa Run offers three distances — 1km, 2.5km and the more seasoned runners can register themselves for the 5km distance.
Dubai Festival City is a vibrant, holistic destination that brings visitors and their families together to enjoy entertainment, hospitality, and leisure offerings. All ages and abilities can take part in these different sporting activities and have fun while at it. Residents across the UAE are welcome to come out as a family and encourage each other to get to the finish line. Families and friends can head to Race Village to watch the fun and enjoy a variety of healthy breakfast offerings available at the Dubai Festival City Mall.
Festival Fitness Series Overview
Half Marathon
Dates: Saturday, October 22nd 2022
Venue: Dubai Festival City
Halloween Run
Dates: Saturday, October 29th 2022
Venue: Dubai Festival City
Night Run Series
Dates: October 31st , November 14th, November 28th, December 12th, January 9th, January 23rd , February 6th, February 20th, March 6th and March 20th
Venue: Marsa Plaza
Doughnut Run
Dates: Sunday, November 13th 2022
Venue: Dubai Festival City
Santa Run
Dates: Saturday, December 10th 2022
Venue: Dubai Festival City
For more details on Dubai Festival City, please visit dubaifestivalcity.com.