du Ignites Innovation for a Sustainable Career at Ru'ya 2023, Empowering the Future of Youth and Emiratisation
September 18, 2023

4 minutes read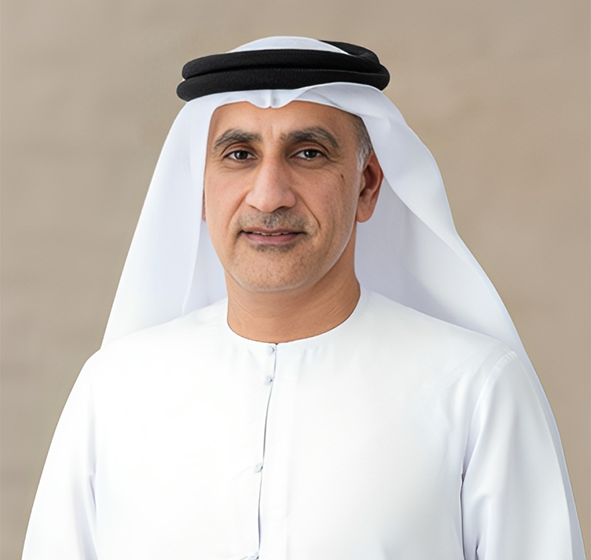 Ru'ya 2023 is specifically tailored to cater to the aspirations of talented Emirati professionals
The career fair provides an opportunity for all attendees to gain valuable insights and inspiration for their next professional steps.
Emirati employees currently make up 40.9% of total du workforce.
Dubai, UAE, September 14, 2023
du, from Emirates Integrated Telecommunications Company (EITC), today announced its participation in Ru'ya 2023, showcasing its commitment to driving Emiratisation and empowering the future of youth. With a focus on innovation and sustainability, du will highlight its initiatives, values, and opportunities for fresh graduates and talents at the career fair. Attendees will have the chance to interact with industry leaders and gain insights into the job market.
As an employer of choice in the industry, du is committed to being a journey and believes in the power of Emiratisation to achieve the UAE's ambition of becoming the world's most desirable investment, living, and working destination. Since the implementation of du's Graduate Trainee Program in recent years, the company has welcomed a significant number of Emirati graduates. Various training programs have been established by the company to support the career progression of each employee. Moreover, du has partnered with Nokia and Business Harvard to provide courses that would enhance employees' skills professionally and technically. These trainings are designed to create leaders who can grow and take bigger roles in their careers. Hence, the company has Emirati Talents presented in different fields and 50% are present in leadership roles. Further, du fosters a diverse and inclusive work environment for all employees with Emiratis constituting 40.9% of the total du workforce.
Ibrahim Nassir, Chief Human Resources & Shared Services Officer at du, said: "Innovation is in the DNA of every successful career. du is proud to participate in Ru'ya 2023 and showcase our commitment to the future of UAE talent. Empowering the youth and driving Emiratisation is at the core of our vision. We aspire to create a diverse and inclusive workplace that fosters innovation, sustainability, and growth. We are dedicated to encouraging fresh talent to join our team and embark on a journey of exciting innovations and technological developments."
du's range of activities at Ru'ya 2023 will place emphasis on sustainability, technology, and career advancement. Participants will have the valuable opportunity to engage with du's talent team and gain insights into the company's work environment.
In alignment with the UAE National Agenda and the year of sustainability in light of COP28, du emphasizes that innovation is fundamental for a sustainable career. Acquiring skills is essential, but it's equally important to cultivate a continuous learning and adaptable mindset. With a tailored training approach that caters to the unique aspirations and strengths of each individual, du aims to empower all employees to reach their fullest potential.
Ru'ya 2023 aims to provide valuable information and inspiration to individuals seeking to advance their careers with top employers and cater to the aspirations of the talented Emirati workforce of the future. Last year, du received more than 3,500 applications, indicating a strong interest from individuals seeking employment opportunities at du.