Arabian Automobiles Launches Summer AC & Engine Cooling Check Campaign for Nissan and INFINITI
May 26, 2023

3 minutes read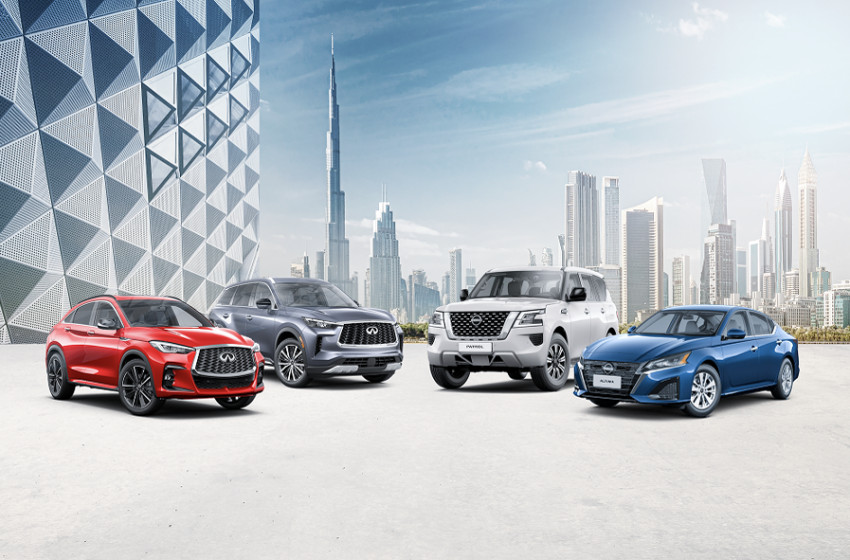 Dubai, UAE, May 25, 2023
As the UAE prepares for the upcoming hot and humid months, Arabian Automobiles, the flagship company of the AW Rostamani Group and the exclusive dealer for Nissan and INFINITI in Dubai, Sharjah, and the Northern Emirates, has launched a comprehensive Air Conditioning and Engine Cooling System Check campaign running until 31st August 2023. This initiative addresses the need for proper vehicle performance, particularly for vehicles that are over three years old or have covered more than 100,000 kilometres.
Arabian Automobiles invites all vehicle owners, including retail and fleet customers, to take part in this campaign.
The campaign includes a complimentary 34-point AC and engine cooling check and free AC gas top-up, ensuring outstanding proficiency and optimal performance. For any additional repairs, parts are available with up to 60% off for Nissan owners, making it more affordable to maintain their vehicles.
INFINITI customers will also receive a premium package that includes an exclusive valet service upon booking a periodic maintenance service at any of INFINITI's service centers. These additional benefits ensure that customers receive top-level care and convenience during their maintenance experience.
Engine cooling check is an all-inclusive examination of a vehicle's cooling system, which is vital for maintaining ideal operating temperatures and preventing overheating. This process involves checking coolant levels and their condition, radiator effectiveness, thermostat operation, water pump functionality, and the cooling fan performance. The assessment includes inspection of the belts and hoses for signs of wear and tear, as well as verifying the accuracy of the temperature gauge and various sensors. Regular cooling system checks and maintenance, particulary in hot climates, are critical to overall vehicle health and longevity.
Customers are invited to take advantage of these special offers and ensure their vehicles are functioning at their peak condition. Nissan and INFINITI vehicle owners can visit any Arabian Automobiles Service Centers in Dubai & Sharjah, every day of the week between 8 AM to 5 PM, & at other Northern Emirates branches, from Monday to Saturday between 8 AM to 5 PM. To speak to Arabian Automobiles ahead of the visit, customers can contact 800NISSAN/ 800INFINITI.