Arabian Automobiles Company Empowers Women with Innovative Automotive Workshop
September 7, 2023

2 minutes read
Dubai, UAE, September 6, 2023
Arabian Automobiles Company, the flagship of the AW Rostamani Group and the exclusive dealer for Nissan, INFINITI, and Renault in Dubai, Sharjah, and the Northern Emirates, conducted a transformative automotive workshop tailored exclusively for women, equipping them with essential skills in managing basic vehicle maintenance. Guided by Syeda Aisha, Arabian Automobiles' first-ever female technician, the workshop fostered confidence, self-reliance, and inclusivity in the automotive realm.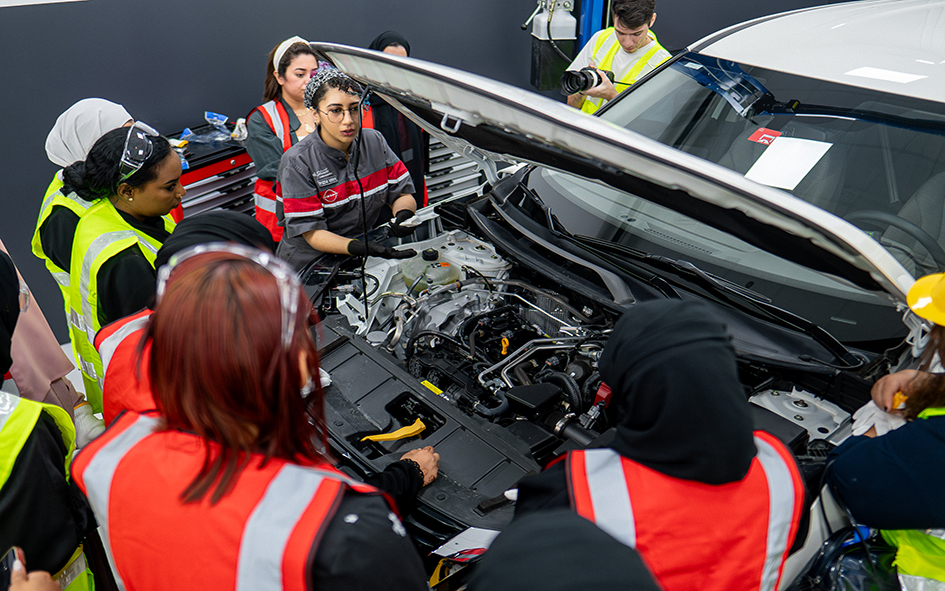 Participants embraced fundamental car maintenance skills, ensuring accessibility for beginners. The hands-on experience on the Nissan X-Trail presented vital insights into crucial vehicle components and practical guidance on tasks like checking tire pressures and managing essential fluids.
Aisha's journey showcased the transformation of her automotive passion into a thriving career, positioning her as a role model for the emerging generation of car enthusiasts. Her aspiration to inspire young individuals to explore the professional automotive landscape underscored her commitment to empowering others.
This workshop resonates with Arabian Automobiles' dedication to innovation and education. The company's pioneering spirit shines through in this groundbreaking endeavor, fostering a supportive environment and imparting valuable skills to nurture a new wave of confident car enthusiasts, including the X-Trail fans.