Al Futtaim ACE Presents the Delightful Festive Collection 2023: A Diverse Range to uplift the spirit of the Holiday Season with Elegance
November 17, 2023

6 minutes read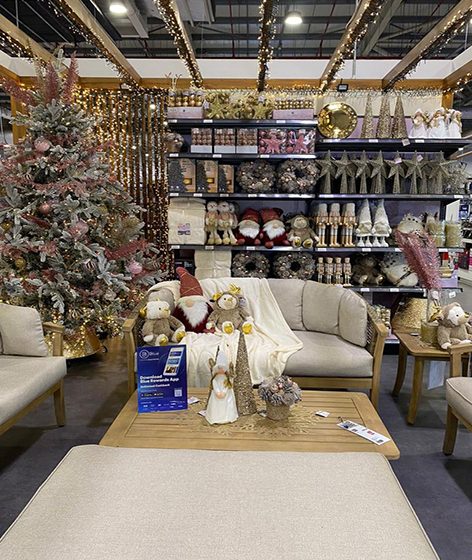 Customers can shop the ACE Festive 2023 Collection in their stores across UAE and online.
16 November 2023, Dubai
Al Futtaim ACE, a name renowned for lifestyle and home improvement products, is pleased to present its new festive 2023 collection, featuring four delightful themes designed to enhance the spirit of the holiday season. Each theme offers a unique, enjoyable, and captivating experience that caters to a spectrum of tastes, from embracing traditional vibes to embracing contemporary minimalist styles.
ACE's 2023 Festive Collection offers a captivating array of festive moods for personalizing your ambience:
Winter Wishes: Once Upon a Wintery Christmas
The "Winter Wishes" theme takes you on a fairy-tale-like journey into the heart of a refined and contemporary Christmas wonderland. Blending the beauty of simplicity and sophistication, customers are exposed to a magical snowy realm. Adorned with pristine white, the "Winter Wishes" collection is an ode to elegance and the purity of the season.
Soft Glamour: An Enchanting Tale of Christmas Glamour
Get transported to a magical forest, where the classiness of rosewood merges with the spirit of Christmas. This festive range combines the natural beauty of rosewood hues with soft gold and rose gold tones to create a sense of pure sophistication. Immerse yourself in the refined splendour of a cozy, glamorous festive retreat in the heart of a luxurious woodland haven, where elegance and enchantment harmoniously coexist.
Traditional Vibes: Holiday Filled with Memories & Traditions
Rekindle the nostalgic charm and create new memories with the "Traditional Vibes" range, a heartfelt tribute to the classic appeal of a traditional Christmas. Exuding the warm and cozy embrace of familiar red hues intertwined with timeless green, evoking the essence of a traditional holiday season. This collection is an ode to cherished traditions, radiating warmth and festivity, inviting customers to celebrate Christmas with their loved ones in a time-honoured and heartwarming fashion.
Candy Land: Sprinkles of a Happy & Playful Festive Season
For a playful and delightful holiday season, explore the "Candy Land" theme that will take you into a whimsical world filled with joy and wonder. Promising endless fun and merriment, every corner is adorned with candy-inspired decorations creating a vibrant and merry vibe. Embrace the playful and sweet aspects of the holiday season, bringing joy, colour, and a sprinkle of magic to your Christmas celebrations.
The Al Futtaim ACE Festive Collection 2023 offers something for everyone, ensuring that you can celebrate the holiday season in a style that resonates with your unique tastes and preferences.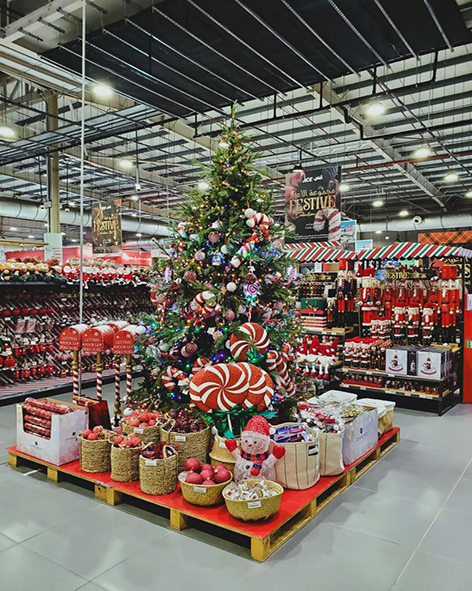 Commenting on the new collection, the brand said, "At Al Futtaim ACE, we strongly believe that the holiday season should resonate with your unique preferences, beliefs & traditions. Our Festive Collection 2023 offers an ideal canvas to discover and articulate your distinctive celebration of the festive spirit."
ACE warmly welcomes everyone to experience the world of the Festive Collection 2023 and take away the best by exploring their wide range of products.
Please visit one of their Helpful stores or www.aceuae.com to shop the ACE Festive Collection 2023.